98 Degrees Star Strikes NEW Deal w/ Chippendales
98 Degrees Star
Strikes NEW Deal w/ Chippendales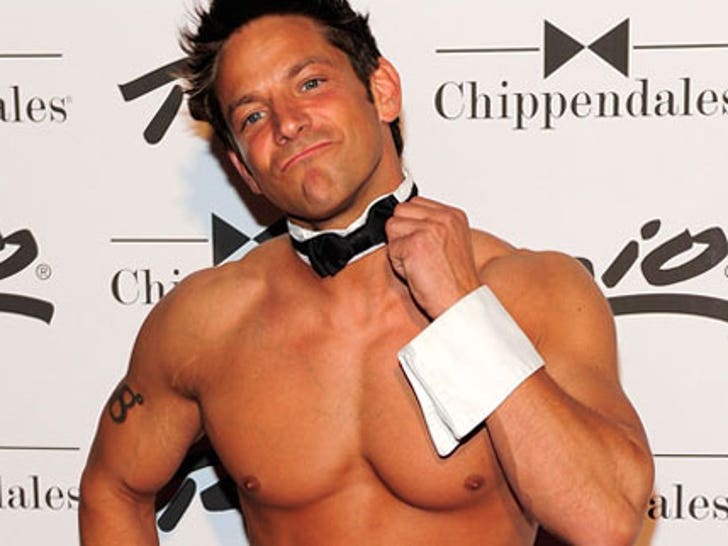 Former 98 Degrees singer Jeff Timmons has become such a HUGE hit in the man stripping community -- Chippendales has extended his topless tenure for another couple of weeks.
Sources close to the bowtied bunch tell us ... ever since Jeff began hosting, MC-ing and occasionally ripping off his shirt at the Rio in Vegas ... the shows have been selling out like crazy and breaking box office records.
We're told the 38-year-old muscled hottie's gig will now run until June 19th -- and Chippendales bigwigs hope to nail him down for the rest of the summer.
But don't expect Jeff to drop his drawers -- we're told he still won't budge on his non-banana hammock policy.