Maria Shriver's People Leaked Arnold Baby Story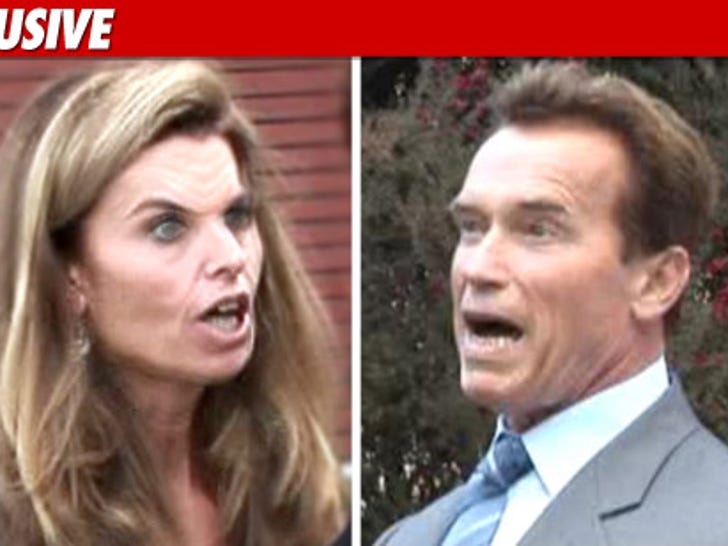 The Arnold Schwarzenegger baby drama story was leaked to the media by Maria Shriver's own people ... and they did it because Maria was so angry at Arnold, she wanted to do it herself.
TMZ has new information from sources connected to Maria. We're told when Maria found out that Arnold was the father of Mildred Patty Baena's son, she was "hysterical" and wanted to hold a news conference blowing the lid off the scandal.
We're told Maria's friends talked her off a ledge and a plan was eventually hatched to leak the details to the L.A. Times and TMZ.
And we have new information about when Maria found out about the baby. Now we're told Maria learned about Arnold's love child in late April or very early May.
The timeline further supports the story TMZ broke earlier -- that Maria was miserable in her marriage and wanted out for a long time. As we first reported, Maria was looking at pricey L.A. condos back in January with a Beverly Hillls realtor.
Maria has told friends for nearly two years she wanted a divorce but never pulled the trigger. Maria, we're told, is now ready to end the marriage.
As for Arnold, our sources say he's upset Maria was talking to her friends about the scandal. Arnold and his people know the story leaked through Maria's camp.