The Bald Dude from "Night Court": 'Memba Him?!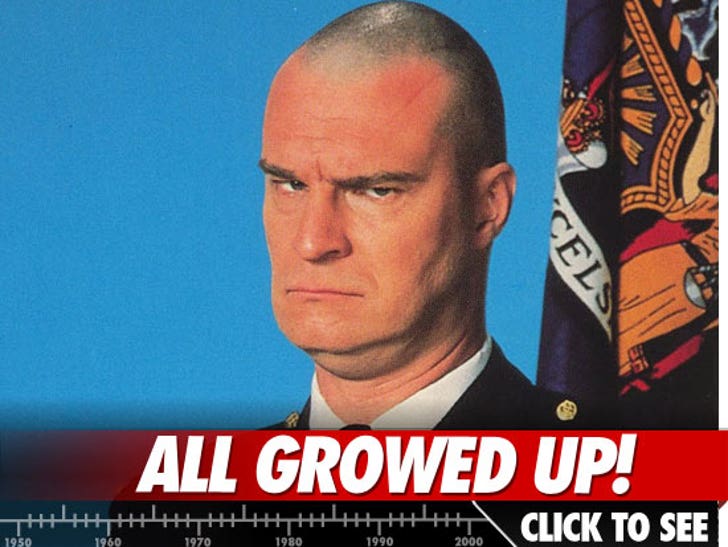 Kim K Steps Out with the $2Mil Ring!
We've got your first sighting of Kim Kardashian and her $2 million engagement ring out in public -- seen yesterday at LAX.
Kim, her giant rock and new fiance Kris Humphries were photographed together just hours after they broke their engagement news.
Kris popped the question last week with one question written out in rose petals: "Will You Marry Me?"
Sometimes being a superstar can be a real drag -- see which stars have crossed over to the other side.
Scotty McCreery Wins "American Idol"
The 17-year-old was never in the bottom two, and his confidence seemed to grow as the finale neared. He is the second country winner, behind Carrie Underwood.
McCreery closed the show with his coronation single. "I Love You This Big," which will be released Thursday.
Can you guess which celebrity snapshot got one hell of a famous fricassee?!
Paddle Boarding with the Stars
Check out which stars are stuck up creek with a paddle... board!
K-Cav Shows Off Beach Body and Bling Ring!
Kristin Cavallari has two things to be jealous of: A gorgeous engagement ring and a sexy bikini body!
The former reality TV star showed off both during a photo shoot on the beach in Malibu yesterday, striking a few poses in a purple two piece.
No word yet which magazine the shoot was for, but K-Cav has been prepping for it, tweeting last week, "1 week until a photo shoot in a bikini...that means getting my a** to the gym!"
The ring is reportedly 5.2 carats.