D.J. Tanner -- The Return to 'Full House' House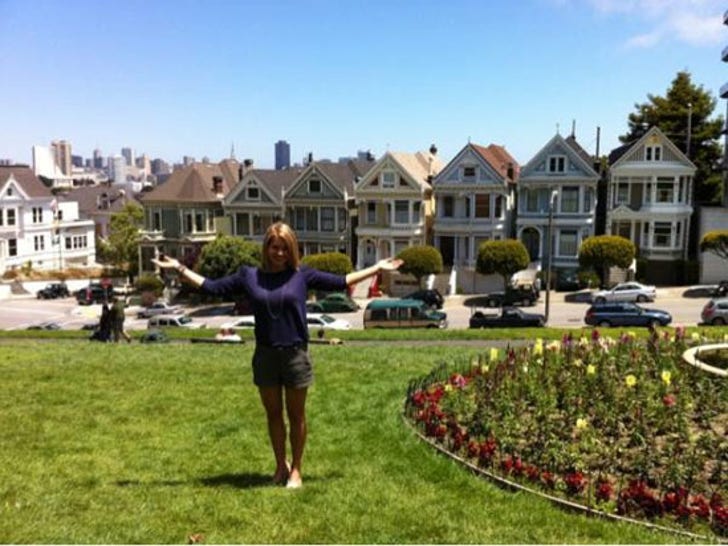 Like it was 1987-1995 all over again -- "Full House" star Candace Cameron Bure returned to her roots today ... by visiting the house in San Fransisco that was featured on the show!
Cameron -- known to most as D.J. Tanner -- posted the pic on her Twitter along with a quote from the show's theme song, "Everywhere you look..."
The 35-year-old also tweeted, "It's the first time I've been here since we shot the opening credits."
Everyone born before 1987 sing along now ... "What ever happened to predictability..."