Ginger Lee's Nude Strip Show -- Weiner'd Out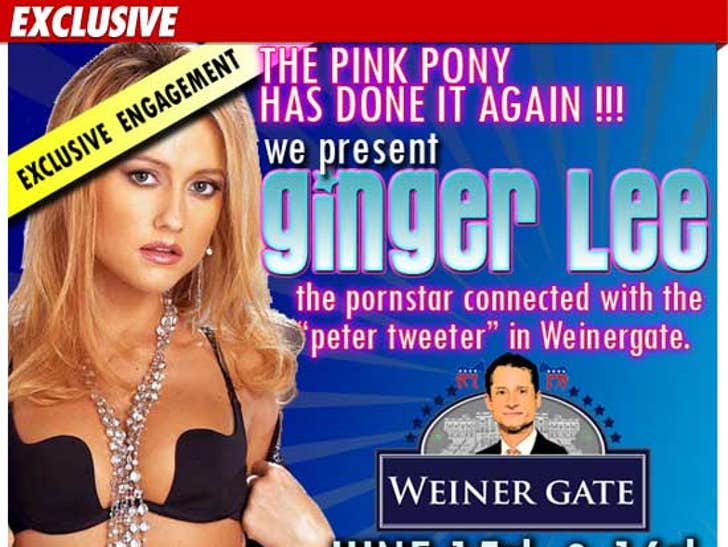 Ex-porn star Ginger Lee is taking it all off tonight at a strip joint in Atlanta -- hours after blowing the lid off her e-fling with Anthony Weiner -- and we're told, there's only one item on the club menu ... weiners.
Sources at the Pink Pony strip club tell TMZ, the place will be selling super-sized hot dogs during Ginger's 20-minute performance tonight -- in which she'll strip completely naked in a room full of dudes.
We're told the Pony booked her last week -- just as Weinergate was blowing up.
And it really pays to be at the center of a national controversy -- we're told Ginger is getting THREE TIMES her normal stripping rate to appear tonight.