Porn Star Sammie Spades -- I Was Hillary Clinton's Intern!
Porn Star
I Was Hillary Clinton's Intern!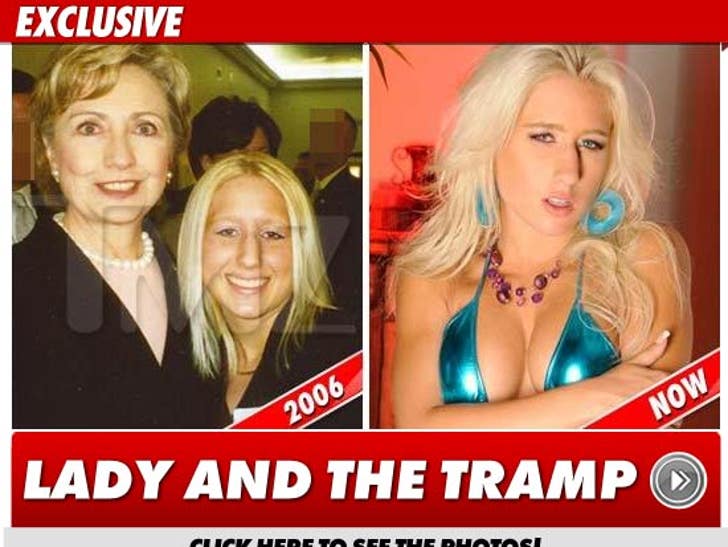 Secretary of State Hillary Clinton inspired a former intern to do big things ... really BIG things ... because that young woman is now a hardcore porn star ... TMZ has learned.
Adult film star Sammie Spades tells TMZ she was going to community college in Buffalo, NY back in 2006 when she met then Senator Clinton at a banquet ... and expressed interest in a summer internship.
Sammie says she was accepted as a 2006 summer intern at Clinton's Buffalo office ... where she did miscellaneous office work, but dreamed of sporting her own power pantsuits just like Hillary.
Sammie says, "I was planning on becoming an attorney and then going into public office" -- however, a couple years later she ran into money problems, abandoned politics ... and claims having sex on tape was the best way to pay the bills.
The star of "Big Butts Like It Big #8" ... and "White Bubble Butts #4" says, "I don't think Hillary would be too happy, but I have nothing but respect for Mrs. Clinton."
For the record ... Sammie says she never met Bill.