Gay Rights Group: Chris Brown's Slur Is 'Unacceptable'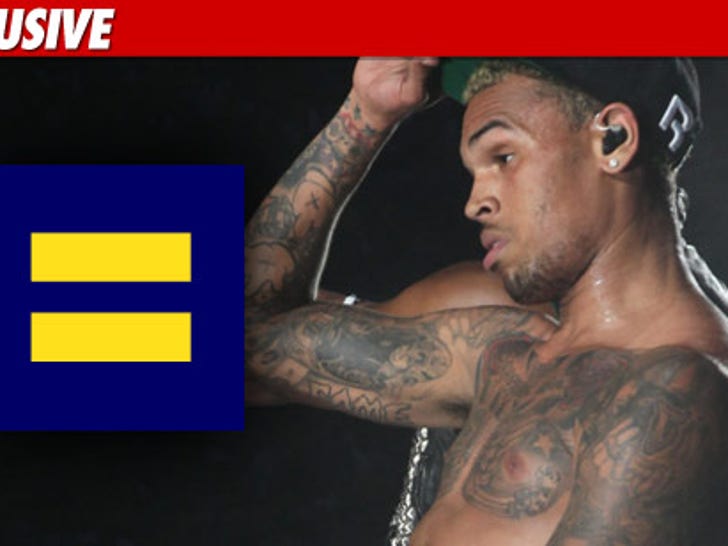 The Human Rights Campaign is lashing out at Chris Brown for the homophobic remark he made in L.A. yesterday -- telling TMZ, the singer's anti-gay language is "just plain unacceptable."
A rep for the HRC tells us, "Invoking words meant to demean gay Americans is just plain unacceptable. Chris Brown should know better."
The rep adds, "He irresponsibly neglected to recognize the impact of his words and the unacceptable message that it sends to couple the word gay with negative actions."
As we previously reported, Brown accused several photogs of tipping off parking enforcement to his illegally parked car -- saying, "Y'all n**gas is weak. Did you all call them to try and film me? Y'ALL N**GAS IS GAY!"
So far, no comment from Chris' camp.