Country Singer Glen Campbell: I Have Alzheimer's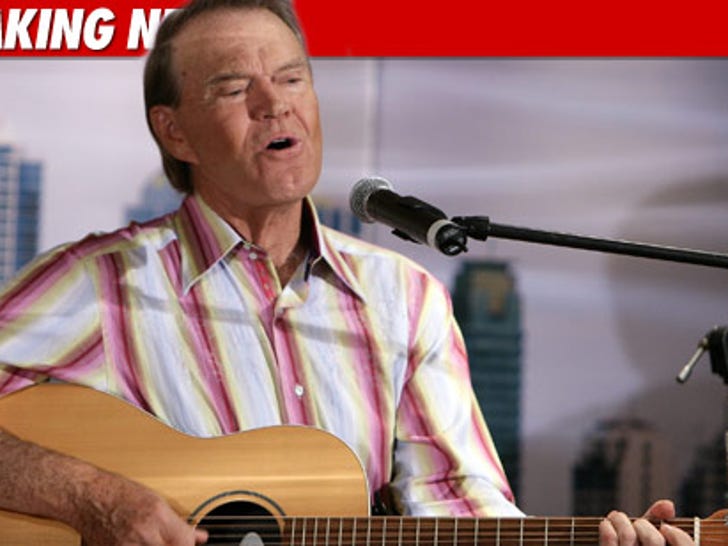 Country singer Glen Campbell -- famous for his hit "Rhinestone Cowboy" -- revealed in an recent interview he's battling Alzheimer's Disease.
The 75-year-old Grammy winner confirmed the diagnosis to People.com -- saying he plans to schedule his final live performances this fall ... to say "farewell" to his fans.
Campbell adds -- "I still love making music. And I still love performing for my fans. I'd like to thank them for sticking with me through thick and thin."