Shaq DESTROYS Classic Michael Jackson Songs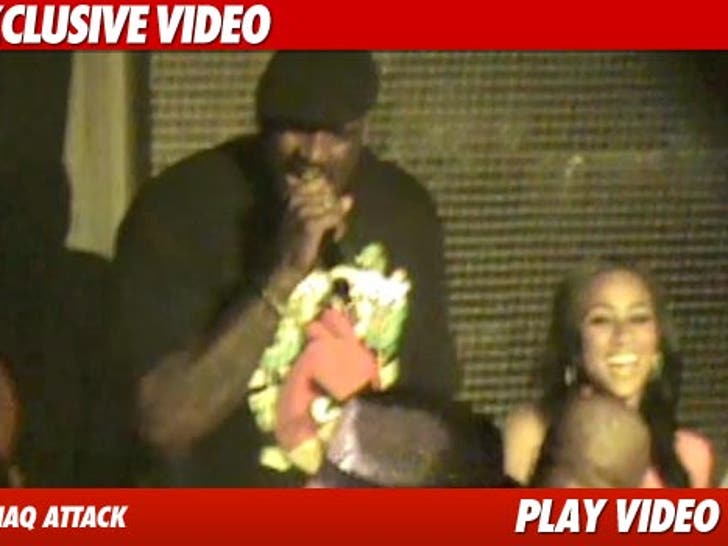 Shaquille O'Neal got on the mic last night at a nightclub in Las Vegas so he could sing along to a few Michael Jackson songs -- and if he was hoping to honor the late King of Pop ... he did the exact opposite.
Shaq butchered such classic songs as "Don't Stop 'til You Get Enough," "Off the Wall," "Thriller," and the classic Jackson 5 song, "I Want You Back."
But Shaq, who was at Moon Nightclub at the Palms Casino Resort in Las Vegas to celebrate his retirement, was an equal opportunity offender -- he also killed "Sweet Home Alabama," "You Give Love a Bad Name," and "When Doves Cry."
We would tell Shaq to stick to his day job, but he doesn't have one anymore.