Kobayashi -- My Weiner Beef Ain't With Chestnut!!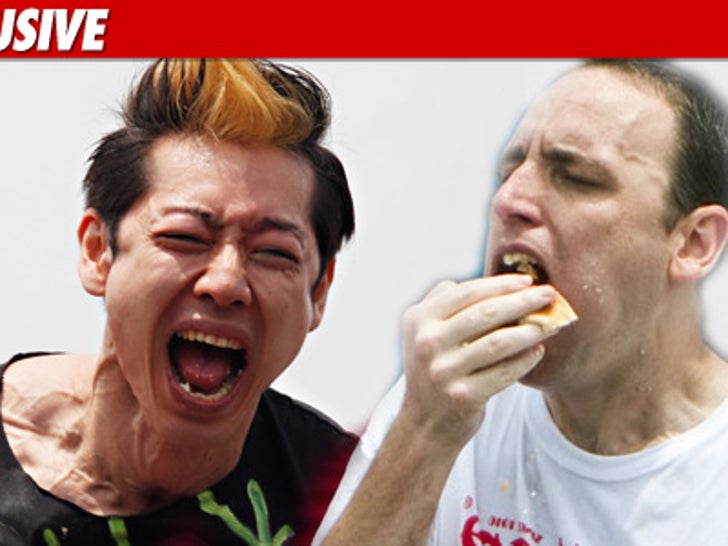 Professional sausage swallower Takeru Kobayashi believes his 69-hot dog performance should count as a WORLD RECORD ... even though he wasn't entered in an official tournament at the time.
Kobayashi put on the eating exhibition on July 4 ... just miles from the OFFICIAL Nathan's Hot Dog Eating Championship on Coney Island ... which was won by TK's rival Joey Chestnut, who ate 62 dogs in just 10 minutes.
Kobayashi, through a translator, tells TMZ ... "Congratulations to Joey. I agree, he is the champion of that contest."
But TK -- who was banned from the competition because he wouldn't sign an exclusive contract with the event organizers -- adds, "I wasn't fighting against [Joey]. I was fighting against an organization and a hot dog company."
"I'm also happy about becoming a world record holder for hot dogs [that day] ... with my fans and supporters cheering me on. "
Should Kobayashi's record count?