Carmageddon Got Ya Down? Take a Chopper!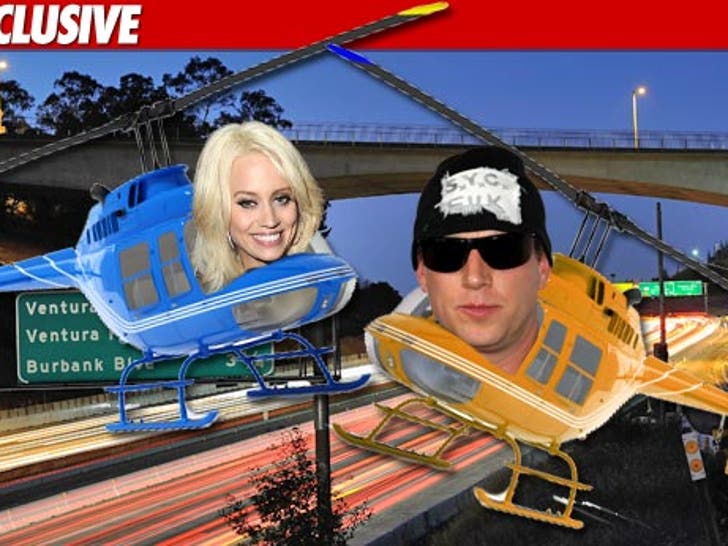 The streets of L.A. are supposed to be packed with cars this weekend -- so former Pussycat Doll Kimberly Wyatt and current Jane's Addiction drummer Stephen Perkins are taking to the skies ... for a 22 mile trip!
The two celebs independently reserved helicopters to shuttle them across town while the 405 Freeway is shut down. We're told Wyatt booked a ride from LAX to Van Nuys, while Perkins booked one the other way around.
If these two are going to such extravagant lengths to avoid Carmageddon ... just think what Simon Cowell is doing.