Justin Bieber and Selena Gomez -- Malibu Wedding Crashers
Justin and Selena
Malibu WEDDING Crashers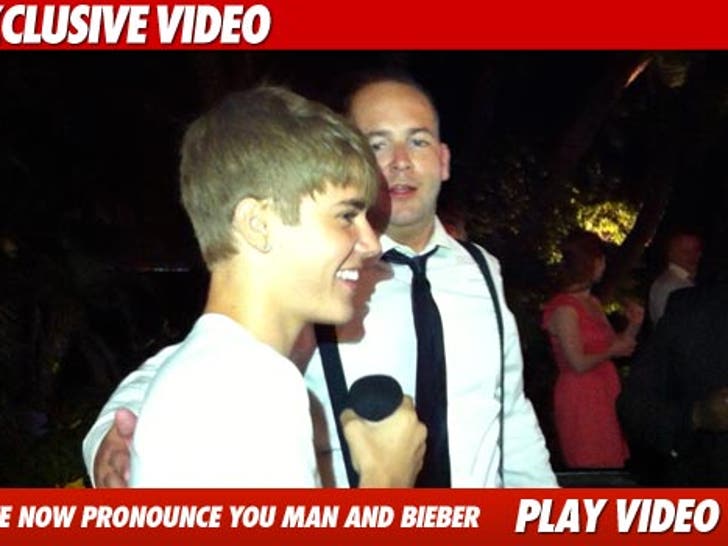 Justin Bieber and Selena Gomez turned a ritzy Malibu beach wedding into a ritzy and AWESOME Malibu beach wedding by crashing the event ... and TMZ has video of them kicking it with the bride and groom.
According to our sources at Rob and Jeanine McCool's wedding ... Bieber and Gomez were strolling on the beach when they heard Justin's hit "One Less Lonely Girl" playing at the reception -- inside the historic and shi shi Adamson House.
We're told Justin snuck up on some guests -- who predictably OMG'd and LOL'd -- and then hopped on the mic, saying ... "We just crashed it. We heard a party so we decided to just come. So let's party."
Biebs and Selena only stayed for about 10 minutes to pose for pics -- including some with the happy couple -- and then bolted.