'Teen Mom 2' Star Leah Messer -- I Got JUMPED By 3 Violent Chicks
'Teen Mom 2' Star
I Got JUMPED
By 3 Violent Chicks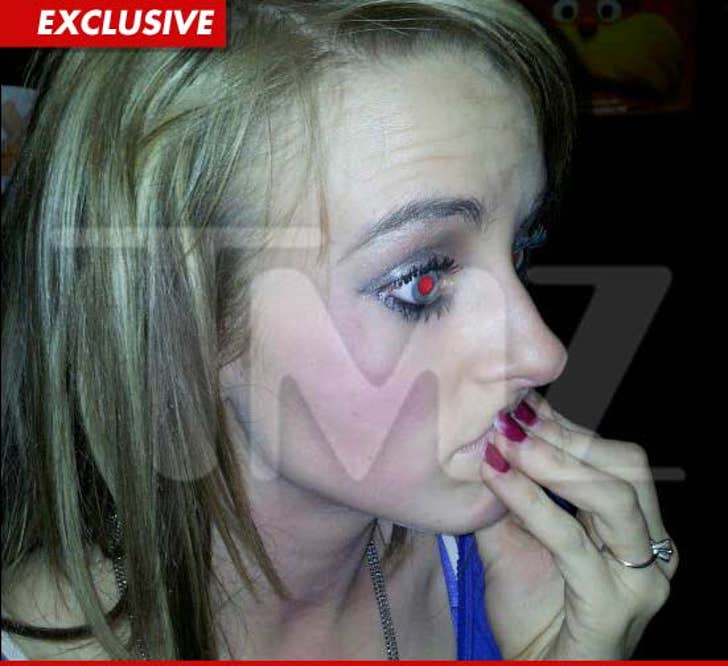 Celebrity Justice
"Teen Mom 2" star Leah Messer was brutally attacked by 3 women outside of a movie theater in West Virginia this weekend ... multiple sources tell TMZ.
19-year-old Leah is telling friends and family ... she had just left the theater with her fiance Sunday night when an older woman began following her and calling her names.
We're told Leah insists she tried to tell the woman to leave her alone ... when 2 other girls appeared out of nowhere and the three chicks opened a can of whoopass all over Leah's face.
Sources say Leah's fiance, and a security guard, managed to pull the three women off the MTV star ... and got out of the area.
TMZ obtained a photo of Leah's face following the brawl ... which shows a swollen cheek and redness on her neck and chest.
We're told Leah did not recognize any of her attackers ... but Leah's mother has since gone to Twitter in an effort to try and identify the assailants.
Sources say Leah plans to follow up with police later today to file a report.