Junior Seau Death -- NFL Star Had Brain Disease from Hits to Head
Junior Seau
NFL Star Had Brain Disease
from Hits to Head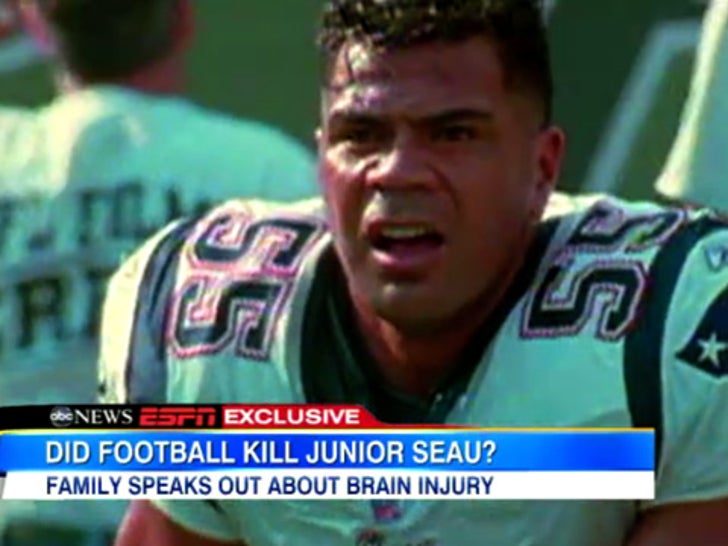 Junior Seau was living with a degenerative brain disease caused by the brutal shots to the head he took during his NFL career, this according to a new study ... and Seau's family believes the condition drove him to suicide.
The National Institutes of Health released the findings of the study scientists did on Seau's brain after he shot himself in the chest last year ... and concluded Junior suffered from chronic traumatic encephalopathy (CTE), a degenerative disease typically caused by multiple hits to the head.
Dr. Russell Lonser -- who led the study of Seau's brain -- told ABC News patients with CTE display symptoms "such as impulsivity, forgetfulness, depression, [and] sometimes suicidal ideation."
Several Seau family members are speaking out about the findings of the study -- Junior's ex-wife told ABC News, "He was a warrior and he loved the game ... but I know that he didn't love the end of his life."
When Junior's 23-year-old son Tyler was asked if his father's career was "worth it" -- he replied, "It's not worth it for me to not have a dad ... so to me, it's not worth it."
FYI -- Junior played 20 years in the NFL.