Flavor Flav's Fried Chicken -- We're Baaaack in Business ... For Now
Flavor Flav's Fried Chicken
We're Baack In Biz ... For Now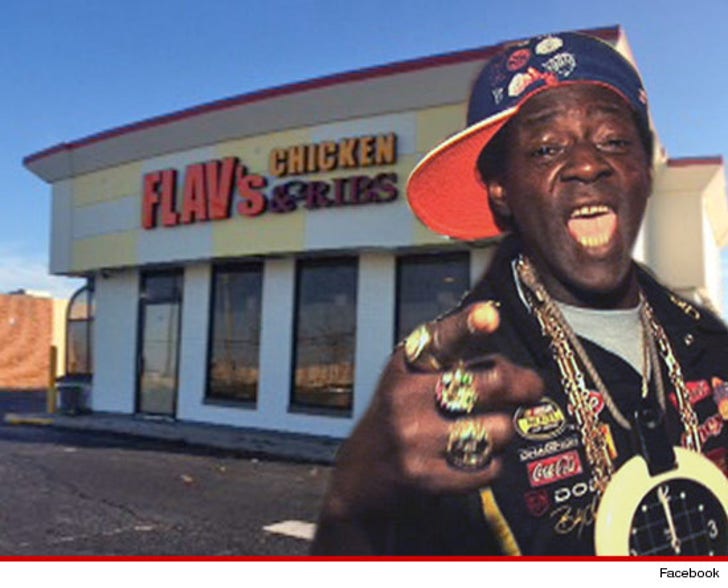 EXCLUSIVE
You can't keep good chicken down ... Flavor Flav's Chicken & Ribs joint has been cleared to re-open -- one day after the landlord shut it down and evicted Flav.
Attorneys for the restaurant in Sterling Heights, Michigan filed a Motion to Stay the eviction ... claiming they weren't informed about a court hearing on the matter until AFTER the hearing had been held.
A judge agreed and postponed the eviction until attorneys for both sides can have another hearing -- but did require the restaurant to pay one month's rent ... $3,500.
As we previously reported ... Flav's landlord claims the chicken joint owes more than $20,000 in back rent. Flav's biz partners say the rent wasn't paid because there was a faulty heater spewing deadly carbon monoxide.