'Austin Powers' Villain Joe Son -- CHARGED WITH MURDER ... Death Penalty On the Table
'Austin Powers' Villain
CHARGED WITH MURDER
Death Penalty On the Table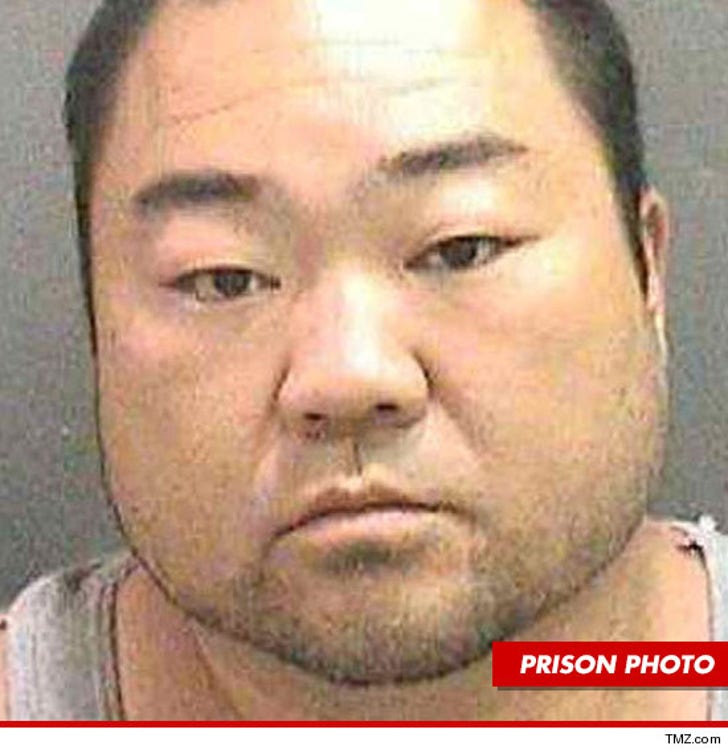 EXCLUSIVE
The guy who played shoe-throwing bad guy Random Task in "Austin Powers" has been charged with murder in the death of his prison cellmate, TMZ has learned ... and prosecutors could pursue the death penalty.
The guy in the cross hairs is Joe Son -- who was serving a life sentence in California's Wasco State Prison for torturing a woman -- when he allegedly killed his 50-year-old cellmate in 2011.
The victim, Thomas Graham, was serving a 2-year sentence for failing to register as a sex offender. He had previously been convicted for committing lewd and lascivious acts on a child under the age of 14.
Law enforcement sources tell TMZ ... Son -- a former MMA fighter -- killed Graham with a combination of kicks and punches.
We're told the brutality of the murder will be a factor when prosecutors decide if they should pursue the death penalty.