6 Arrested for Trashing Former NFL Star Brian Holloway's House
NFL Star Brian Holloway
6 Arrested For Trashing Crib
Hundreds More May Be Busted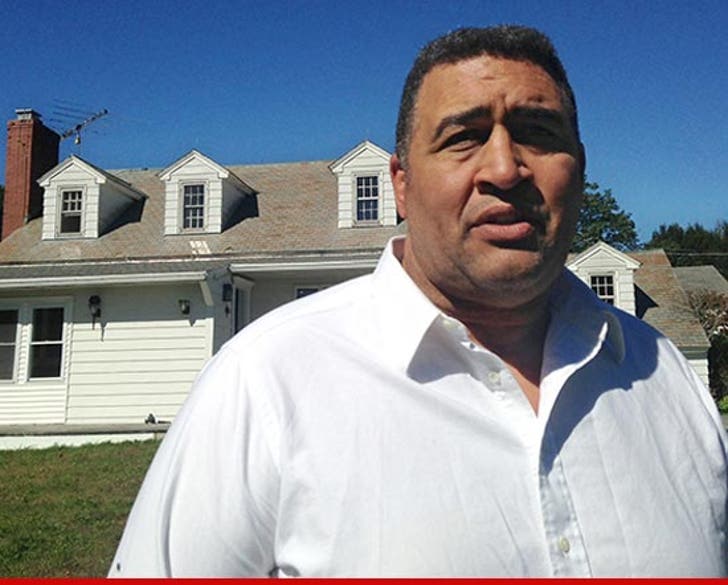 Exclusive Details
Sometimes it doesn't pay to party ... 6 youngins were arrested Thursday for causing 10s of thousands of dollars in damage after breaking into the house of former New England Patriots' star Brian Holloway ... and now TMZ has learned more than 200 others could be arrested as well.
As we previously reported ... Holloway claims hundreds of teens broke into his house near Albany and trashed it over Labor Day weekend.
The 6 kids -- ranging in age from 17 - 20 -- were taken into custody and arraigned on various charges, including criminal trespass. The 19-year-old was charged with felony burglary and felony criminal mischief. And 3 of the adult kids were charged with endangering the welfare of a child. The 17-year-old was charged with felony grand larceny.
Only a handful of parents even bothered to call Holloway after the incident to apologize or offer help in repairing the damage.
Holloway posted hundreds of names of the partygoers on his website. Now the cops are telling TMZ, "We currently have over 200 names ... Once we've established proof of their presence at the party, they will be asked to turn themselves in."
And here's how crazy that could be ... the courts can't handle that kind of volume, so cops say they will be arraigned in groups of 10 to 12.