NBA 2K14 Honchos -- LeBron James' Bald In Our Game ... 'Cause He's Bald In Real Life!
NBA 2K14 Honchos
'Bron's Bald In Our Game ...
'Cause He's Bald In Real Life!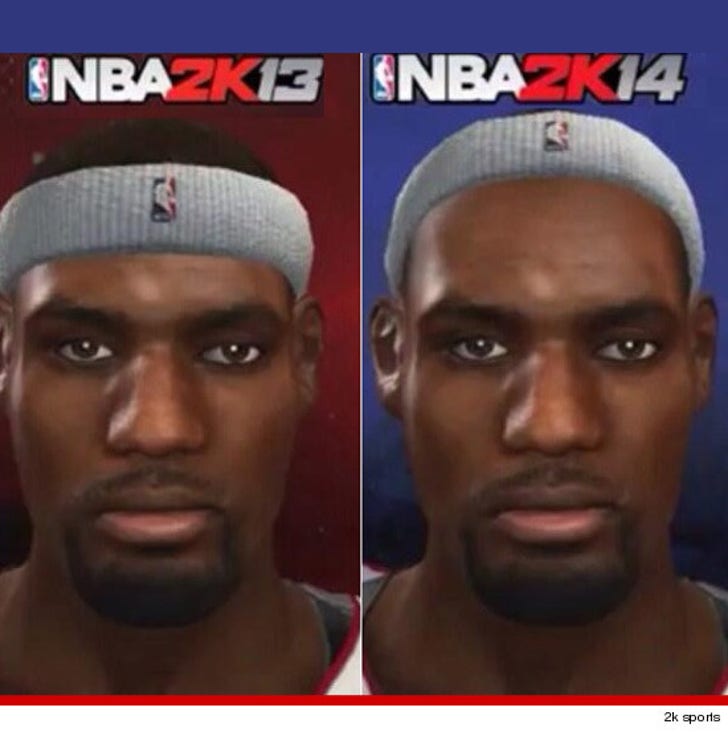 Exclusive Details
The people behind the video game NBA 2K14 tell TMZ ... they weren't trying to be haters when they receded LeBron James' hairline on his digital avatar -- they're just keepin' it real.
In case you haven't seen the images, 2K14 LeBron is WAYYYYY balder than 2K13 LeBron ... and conspiracy theorists are suggesting the designers are anti-LBJ fans who were just trying to troll the guy.
But we spoke with a rep for the company behind the game ... who tells us the digital art is simply imitating real life -- "We strive for current realism with all our players."
LeBron now joins the ranks of other legendary bald video characters ... including King Hippo, Dhalsim, the guy from Hitman, Pac-Man, Ms. Pac-Man and Kirby.