Steve Nash's Ex-Wife -- I Hired Ed Hochuli's Muscles to Kick Steve's Ass
Steve Nash's Ex-Wife
I Hired Ed Hochuli's Muscles
to Kick Steve's Ass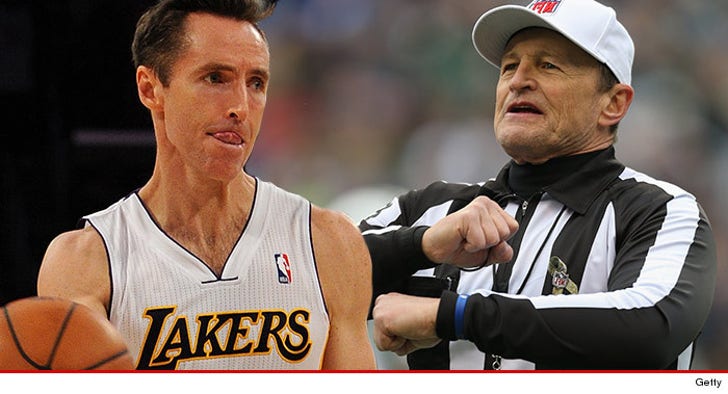 EXCLUSIVE
Funny little coincidence in Steve Nash's legal battle with his ex-wife ... TMZ Sports has learned, she had retained the legal power of the NFL's most buff referee, Ed Hochuli.
As you know, Steve and his ex-wife Alejandra had been battling it out over child custody and where their kids should live -- Phoenix or L.A. -- and back in 2011, Alejandra hired Hochuli's firm Jones, Skelton & Hochuli, P.L.C. to help her.
If you didn't know, Hochuli -- one of the most recognizably jacked refs in the NFL -- is also a renowned attorney at the Phoenix law firm, where he's worked since the '80s.
We're told Hochuli didn't personally handle Alejandra's case -- just his cronies -- but it's still pretty funny.
Okay, maybe it's just us.