Aaron Hernandez Really Wanted Ricky Fowler to 'Kill It'
Aaron Hernandez
Really Wanted Ricky Fowler to 'Kill It'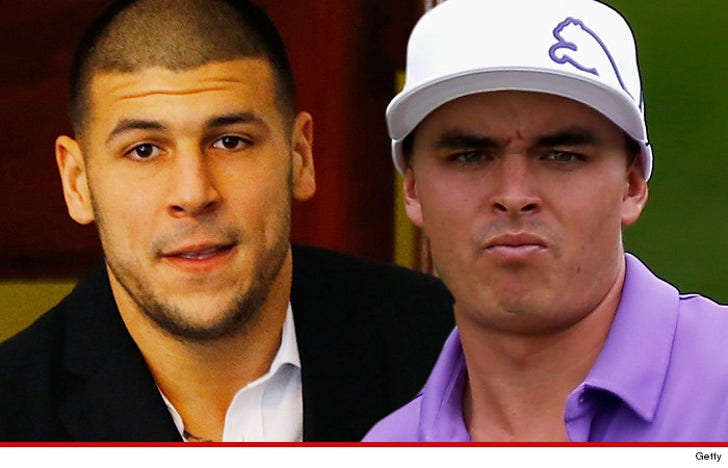 EXCLUSIVE
Talk about a bad choice of words ... 'cause after he allegedly murdered two people, Aaron Hernandez encouraged a pro golfer to "kill it" on multiple occasions.
We were scrolling through AH's time-capsule of a Twitter account when we noticed a few messages he posted to Ricky Fowler right before the 2013 Masters tournament.
The first tweet was sent on April 10th and read ... "Thanks @RickiFowlerPGA! U gotta help my golf game after u kill it @the_masters."
The next day, Hernandez followed up ... "Great start for my guy @RickyFowlerPGA! Keep killin it."
Fowler may not have continued to "kill it," but Hernandez may have ... allegedly murdering a 3rd person two months later.