Shelly Sterling to Judge -- Approve This Sale, Or We're Screwed
Shelly Sterling to Judge
Approve this Sale ...
Or We're Screwed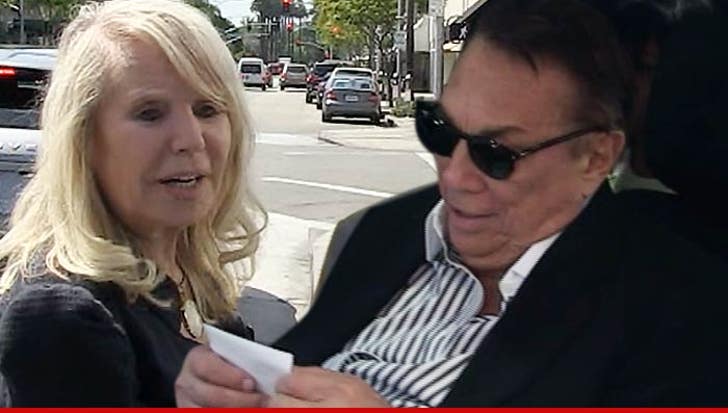 EXCLUSIVE
Shelly Sterling's lawyer ran to court this morning ... pleading with the judge to validate her deal to sell the Los Angeles Clippers to Steve Ballmer, and warning of dire consequences if the deal falls apart.
In Shelly's legal docs -- obtained by TMZ Sports -- she says there's no way a better deal could be found. She points out the sale price for the Clippers is more than 3 times the price of the recently-sold Milwaukee Bucks.
But Shelly is worried, because Donald is now fighting her over the sale. She says if the deal isn't iron clad by Sept. 15 ... "substantial irreparable harm ... will result." She says if that happens the NBA will likely seize the team and conduct a public auction, which will then lower the sale price.
TMZ Sports broke the story -- Ballmer has an escape clause to get out of the deal if Shelly and Donald become embroiled in a legal dispute over her authority to sell.
Shelly's lawyer, Pierce O'Donnell, wants the judge to simply validate the terms of a private agreement between Shelly and Donald -- an agreement that says if 2 neurologists determine either one of them is "incapacitated," then that person would lose all power over the team. And as we reported, that's exactly what happened with Donald last month.
Shelly also curiously mentioned a perk in the sale -- that she gets free Clippers tickets for life. Donald gets nothing because he's persona non grata for life.