KFC: Pit Bull Girl Story Is FAKE -- 'No Evidence' That Incident Occurred
'Pit Bull Girl'
KFC Concludes
Story Is BOGUS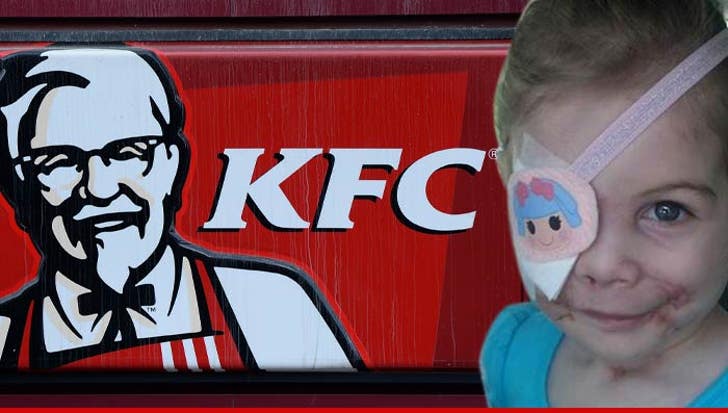 Breaking News
KFC is calling BS on the "pit bull girl" who was allegedly turned away from one of its franchises because customers were grossed out by her bite wounds.
KFC claims there have now been 2 investigations -- one internal and one independent -- and both show "no evidence" such an incident ever occurred at the Jackson Mississippi franchise.
3-year-old Victoria Welcher's family claims the girl was kicked out because employees felt her facial wounds from the dog attack were upsetting customers.
KFC says it will still honor its $30,000 donation to assist Victoria's family in paying her medical bills.
So even if the claim was phony ... it worked.