Tim McGraw On Slapping Woman -- 'Nobody Feels Good About It' (VIDEO)
Tim McGraw
Talks Bitch Slap
'Nobody feels good about it'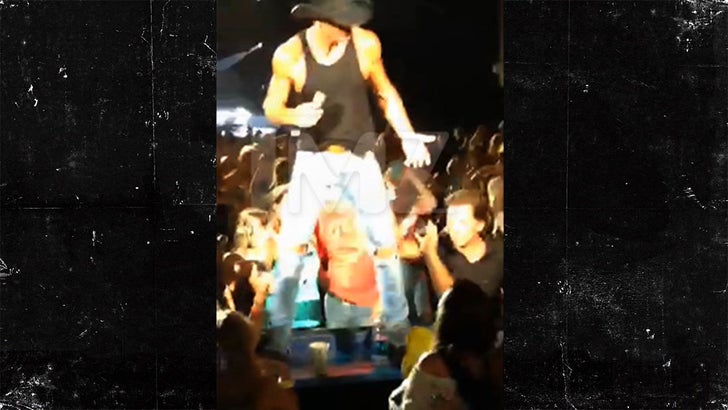 JULY 2014
TMZ.com
Tim McGraw is finally speaking out about slapping a female fan in the face during a concert after she ripped his jeans ... but he's leaving out one important detail.
McGraw spoke to ET Canada ... saying, "It happened in a split second, it was pure instinctive reaction, I think you just got to move on."
The country star added, "Nobody feels good about it, but there's nothing that could be done about it."
TMZ broke the story and got the video of McGraw laying the smack down during a concert in Atlanta.
But here's what he didn't address ... McGraw shakes the woman's hand off his pants, THEN hesitates and follows up by reaching down and smacking her in the face.