McDonald's Sued -- Manager Allegedly Attacks Customer ... No Food for You!
McDonald's Sued
Manager Allegedly Attacks Customer
No Food for You!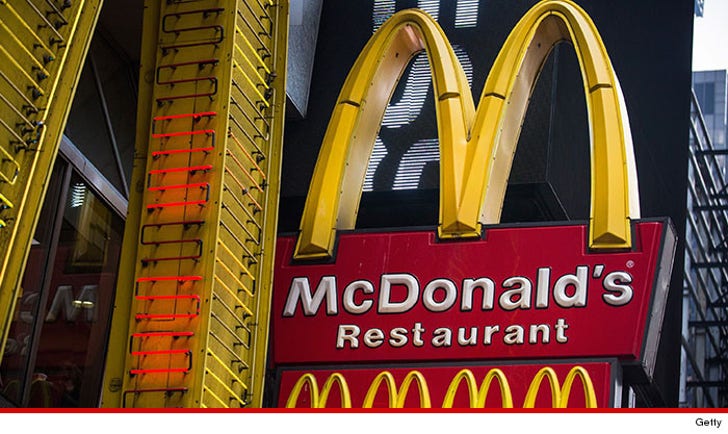 EXCLUSIVE
McDonald's is being sued because the manager of one of its NYC stores beat the crap out of a customer, but there's no doubt ... the customer is leaving out a crucial detail.
Joel Roach says he went to the 24-hour burger joint in June, 2013 at around 5 AM. We're guessing the 5 AM thing may prove significant.
Roach's lawyer tells us a very friendly manager groused, Soup Nazi style, "We don't have any food."
We're told Roach was indignant, pointing out there was lots of food displayed right in front of him, under the heat lamps.
So Roach goes on ... saying the manager fired back that all the food was earmarked for another customer. He says they started arguing and the manager allegedly said, "Let's take it outside and I'm gonna kick your ass."
Roach says the manager made good on his threat and sucker punched him ... causing him to fall to the ground, breaking his fibula.
You having trouble with this one too? Yeah, we think the 5 AM hankerin' is important too.
A rep for McDonald's tell us they plan on defending the allegations ... adding cops responded to the incident at the time and no charges were filed against the employee.