Meet The Most Excited Person At President Obama's State of the Union Address
Meet The Most Excited Person
At President Obama's
State of the Union Address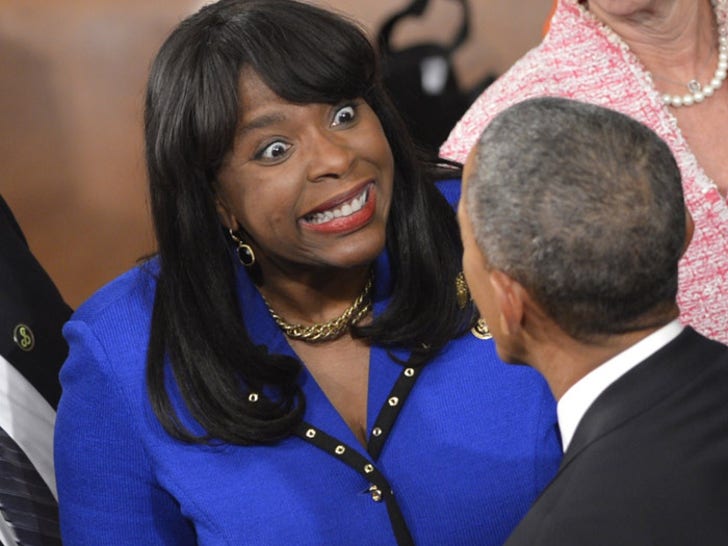 Getty
The crowd at Tuesday night's State of the Union Address may have been there for President Obama's speech ... but the governmental group was way more turned on by Barack himself.
This guy was stoked over his autographed tie.
These folks were thrilled by a handshake.
This woman somehow managed to play it cool.
But no one was as excited Rep. Terri Sewell.
Here's the Alabama Congresswoman on a normal day.
Last night, however, the excitement had her bugging out.
Rep. Sewell had no chill.
The face of Obama's #1 fan!
Let's face it -- you'd probably bug out too.