Plies -- Violence Erupts after Rapper Violently Thrown Off Stage ... By a Fan! (VIDEO)
Plies
Violence After Rapper Thrown Off Stage
... By a Fan!!!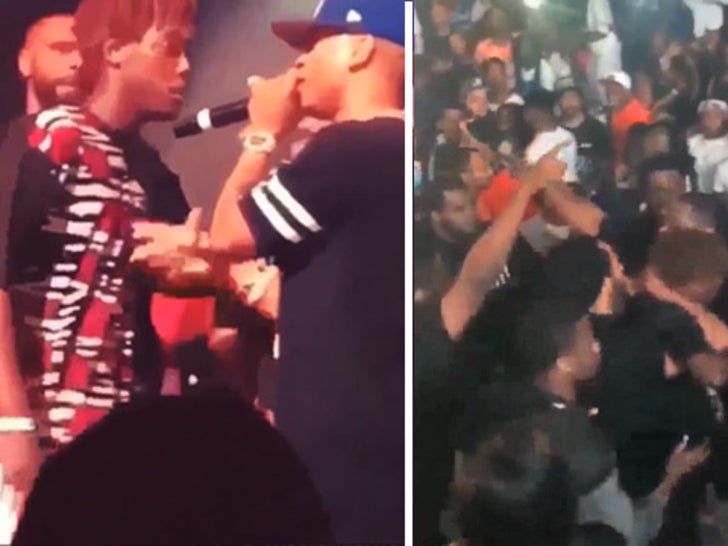 Rapper Plies got viciously thrown to the ground by a fan, right in the middle of his concert.
The "Becky" rapper was performing Friday night in Tallahassee, FL and invited the fan on stage.
But things turned real ugly real fast, when the fan got way too close to Plies. You hear the rapper warn the guy he's in his space, and then the fan snaps -- apparently he felt Plies was embarrassing him.
The fan then bear hugs the rapper and throws him off the stage. Everyone then goes insane.
The fan was thrown out of the building, courtesy of security. The crazy part ... Plies got right back up on stage and continued rapping as fights were breaking out in the crowd.
The attacker went home and started uploading videos ... explaining his side.