The Game -- Wanted Man ... Charged with Felony in Hoops Fight
The Game
Wanted Man
Charged for Hoops Fight
The Game has been slapped with a felony charge related to that fight he got into during a basketball game -- and a judge has issued a warrant for his arrest.
The L.A. County D.A. charged Game this week with one count of making criminal threats, according to docs. The threat came when he allegedly said, "I'm going to kill you" to an off duty LAPD officer.
TMZ broke the story ... Game and the cop got into it back in March while they were playing in a league hoops game. Even though you can clearly see Game punch the guy in the video we obtained ... he was NOT charged with battery.
Our law enforcement sources point out the punch would have just been a misdemeanor -- as opposed to the felony for threats.
Game denies making the threat and claims the cop insinuated he had a gun in his gym bag.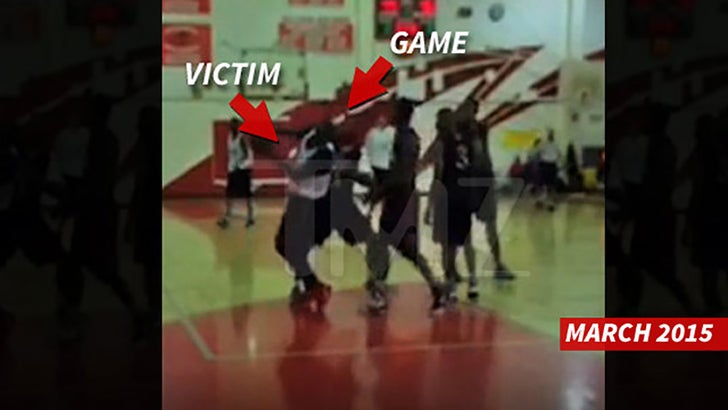 TMZ.com