Anne Hathaway Presents: How To Snorkel ... The Ibiza Way
Anne Hathaway Presents:
How To Snorkel ...
The Ibiza Way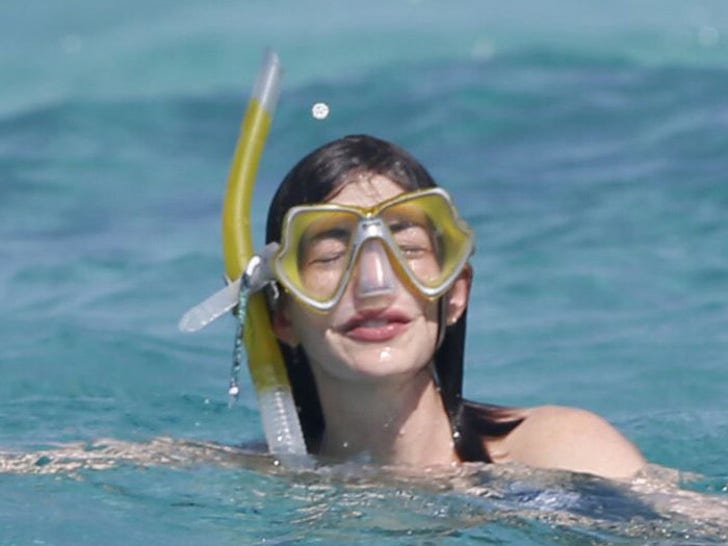 Getty
This is Anne Hathaway in Ibiza on Wednesday, getting ready to give snorkeling a try. Fins first!
Hug it out with the hubby once in the water.
Remember the fish are below you, not above!
The goggles only really work when they're on, Anne.
There you go -- perfect fit!
At least you've got your full-length towel to wrap up in.
Don't unwrap -- no matter how awkward it is to lie down.
Take a rest ... you've earned it!