'Married to Medicine' Stars -- My Wife Spooned Me ... Then Stabbed Herself
'Married to Medicine' Stars
My Wife Spooned Me
Then Stabbed Herself
A star of "Married to Medicine" needs another doctor for several reasons: 1) she's divorcing her hubby 2) she has multiple knife wounds.
Jill Connors and hubby Dr. John Connors were at home August 13 when he saw text messages on her phone from another man and confronted her. According to the police report obtained by TMZ, John said if she was cheating he'd take the kids.
John claims that set Jill off and she struck him in the face with a spoon and then started slugging him. He says she ripped his shirt off and scratched his chest. BTW, Jill is 5'2" and 103 lbs.
According to John, Jill then took a kitchen knife and started cutting herself in the arm and chest, screaming, "He's cutting me!"
John called 911 and when the cops came Jill was mostly contrite, saying, "I hit him, I started it, I know." She did, however, claim he knifed her but her story was sketchy and cops didn't believe her.
Jill was arrested for domestic violence and, since the kids were watching, cruelty to children.
She filed for divorce on the 19th.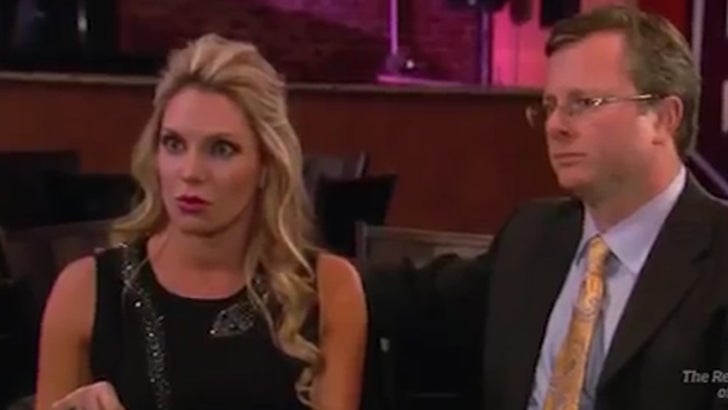 YouTube.com