Lisa Vanderpump's Villa Blanca: Hit By Hottest Thief Ever
Lisa Vanderpump's Villa Blanca
Hit By Hottest Thief Ever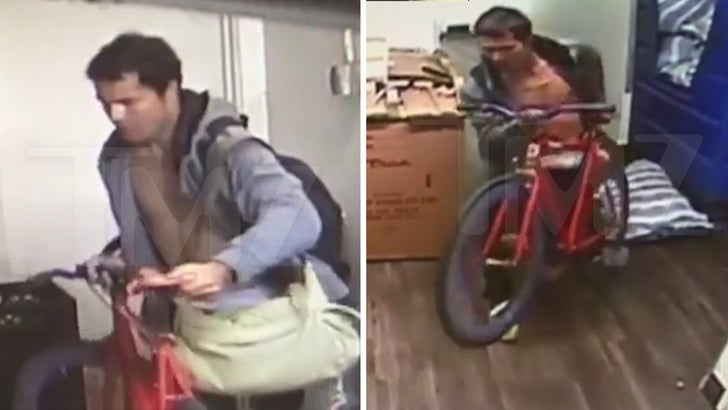 TMZ.com
APB ... Be on the lookout for a really dreamy crook with washboard abs, lugging a stolen bike and a carton of milk.
Lisa Vanderpump's famous restaurant Villa Blanca in Bev Hills was hit by the above described hunk, who made his way into the basement area and rooted around for valuables.
Surveillance video shows the guy meandering around ... apparently frustrated he couldn't find better stuff.
It's unclear why his hoodie was unzipped but hey, you never know who's watching. This could be his big break.
Beverly Hills PD is on the hunt.