Jamie Foxx Is a No Go to Sing National Anthem at Trump Inauguration
Jamie Foxx
No Go to Sing National Anthem at Inauguration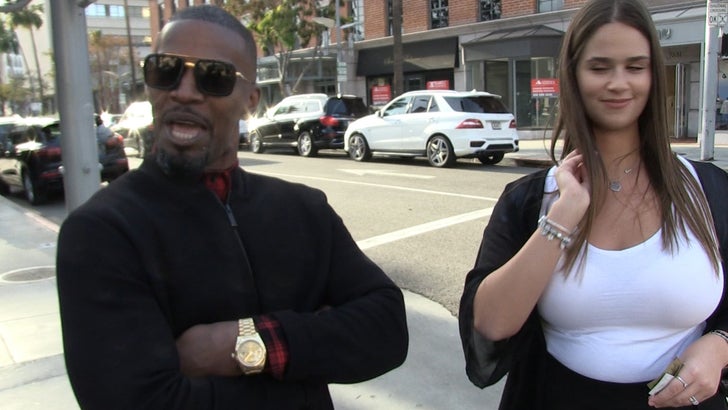 TMZSports.com
Jamie Foxx will not reprieve his rendition of the National Anthem for Donald Trump's inauguration, and even though he won't say why ... it's not hard to read between the lines.
Jamie was strolling Bedford Dr. in Bev Hills Wednesday when our photog recalled his controversial performance last year at the Mayweather/Pacquiao fight.
The singer/actor/athlete was sketchy, but his Barbra Streisand reference made it pretty clear ... not a huge Trump fan.