'A Dog's Purpose' Video Triggers Suspension
'A Dog's Purpose'
Video Triggers Suspension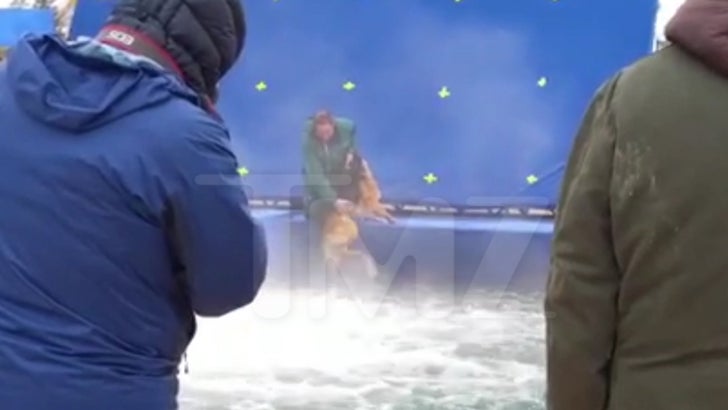 NOVEMBER 2015
TMZ.com
The representative from the American Humane Association who was on the set of "A Dog's Purpose" has been suspended after officials saw video of a terrorized dog on set.
TMZ posted the hard-to-watch video Wednesday morning, showing a German Shepherd that clearly did not want to swim in the turbulent waters, but was forced to do so by his handler.
The American Humane Association was on set and is responsible for enforcing safety guidelines for animal actors. The org is the body that validates that no animals are harmed in the making of a film.
The AHA tells TMZ, "We are placing the safety representative who was on the set on administrative leave immediately and are bringing in an independent third party to conduct an investigation into this matter."
Amblin Partners and Universal Pictures told TMZ, they have always been determined to foster the ethical treatment of actor animals and are investigating the matter.