Suge Knight Super Talkative, Begging Judge, 'Let Me See My Lawyers'
Suge Knight
Super Talkative in Court
Lemme Talk to All My Lawyers!!!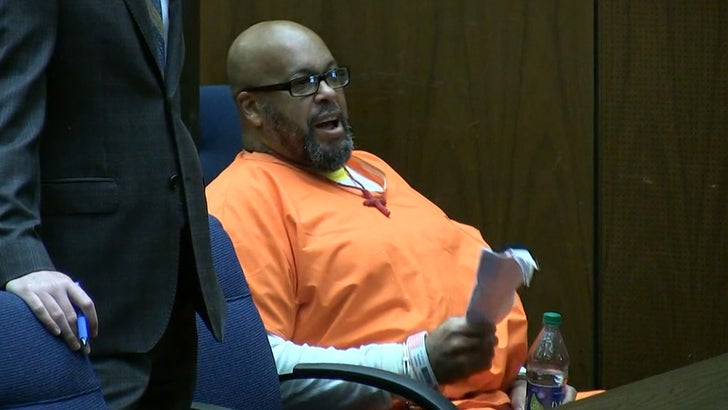 TMZ.com
Suge Knight talked up a storm in court Thursday, begging a judge to let him talk to ALL his lawyers but the judge made it clear -- his hands are tied.
The former rap mogul went on a diatribe, the likes of which we haven't seen since he was arrested on murder charges in January 2015.
Suge was complaining he was not given access to his full team of lawyers and therefore couldn't adequately prepare for trial. We won't bore you with the legal mumbo jumbo, but this judge said he didn't have the power to unleash Suge's full legal team ... another judge has to do that.
It's interesting to hear Suge ... he's super engaged in the legal process.