Justin Bieber Apologizes to Fans, I'm Not Betraying You ... I Just Need Some Relaxation
Justin Bieber
I'm Not Betraying You, Fans ...
Just Need Some R & R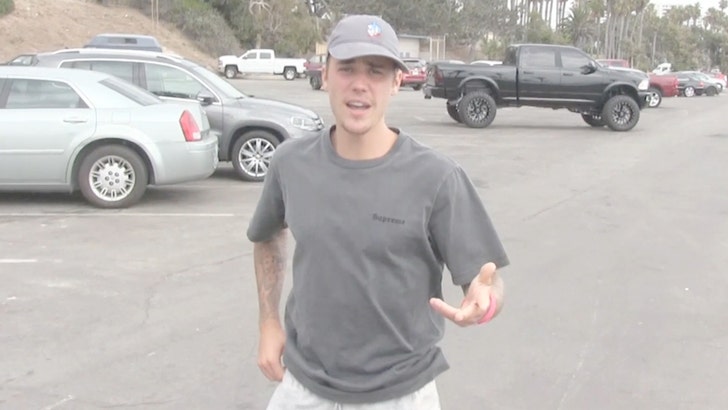 07/24/17
SplashNews.com
Justin Bieber looks like the weight of the world is off his shoulders -- and he can't help smiling at the thought of relaxation ... now that he's canceled his Purpose world tour.
Bieber was chilling near the beach in Santa Monica Monday afternoon ... hours after he dropped the bombshell about his 14 remaining tour dates.
As for why he's pulled out? Justin made it seem like it shouldn't be a mystery after being on the road for 2 years. He added he's looking forward to ... "Just resting, getting some relaxation. We're gonna ride some bikes."
Still, he was clearly aware many of his fans are PISSED. He's got a message for them ... and insists this isn't about betraying them.