Paula Abdul: Lakers Retired My Uniform Too, But There's a Huge Problem!
Paula Abdul
Lakers Retired My Uniform, Too
... But There's a Problem!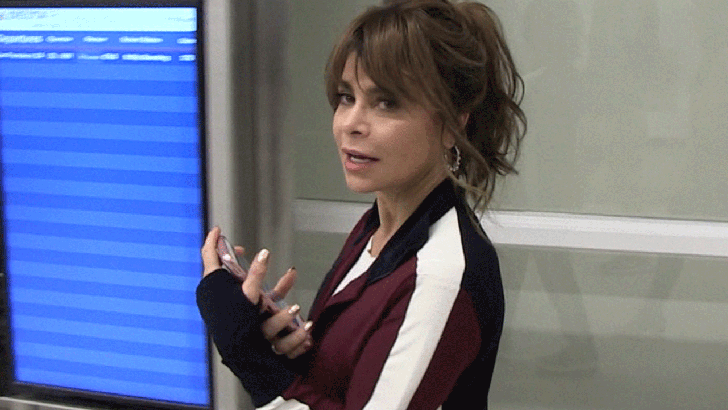 TMZSports.com
When it comes to retiring jerseys, the Lakers are taking two steps forward with Kobe Bryant -- and two steps WAY BACK with Paula Abdul!!
Here's the deal ... did you know the Lakers retired Paula's legendary Laker Girl uniform back in the day?
Of course you don't because for some reason, it's not hanging in the rafters at Staples Center next to the other greats like Magic, Shaq, Kareem and Jerry West.
When we saw Paula at LAX on Tuesday, she told us the Lakers had initially hung it up next to Kareem back when the team played at The Forum ... but when they moved, Paula's old outfit was relocated to a wall somewhere in the arena instead of up with the rest of the legends.
C'MON LAKERS!!!! PUT PAULA BACK IN THE RAFTERS!!!!
Paula became the HEAD of the Laker Girls when she was only 19 years old and led them to become the greatest cheerleading squad in pro sports during an epic 6-year run!
Plus, if Taylor Swift has a banner up at Staples Center, Paula should too.