Jemele Hill "I Deserved My Suspension" ... Not Mad At ESPN
Jemele Hill
'I Deserved That Suspension'
... Not Mad at ESPN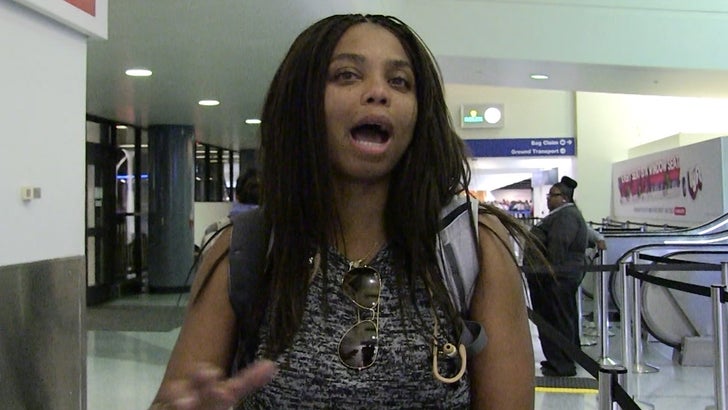 TMZSports.com
Jemele Hill is breaking her silence -- telling TMZ Sports she doesn't blame ESPN for hitting her with a 2-week suspension over anti-Jerry Jones tweets saying ... "I put ESPN in a bad spot."
Hill was put in the penalty box for encouraging people upset with Jerry Jones' national anthem policy to boycott his sponsors. ESPN claimed her comment was a violation of the network's social media policy. Several of Hill's coworkers, celebrities, athletes and activists spoke out against ESPN ... and Hill says she appreciates all the support, but believes she was treated fairly by the network.
"I deserved a suspension," Hill told us at LAX ... "I violated the policy. Going forward we'll be in a good, healthy place."
As for her public statements against Donald Trump ... Hill says she won't take back what she said -- but she regrets putting her show in a bad position. She's moving forward with ESPN, saying ... "I don't feel suppressed. I love ESPN as much as ever. I am okay. I feel good."
We spoke with Hill about a ton of stuff -- which you can see in the raw video below.
Jemele says she will return to work on Monday.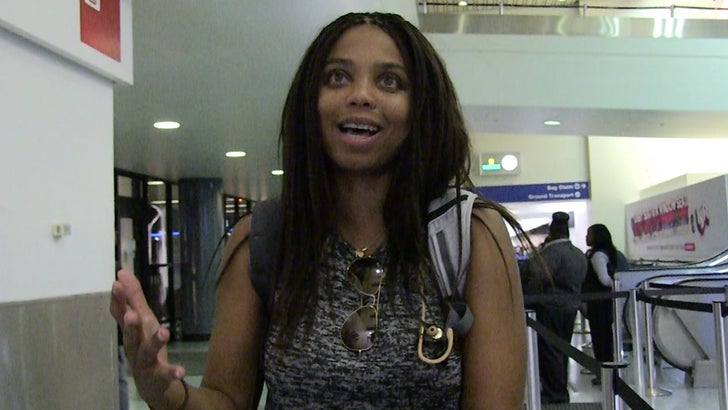 TMZSports.com