Desiigner on Cops' Radar After Exposing Himself During Meltdown
Desiigner
On Cops' Radar for Exposing Himself
Tells Man, 'Suck My D***'
Desiigner was caught on video exposing himself twice during a heated argument ... and now cops wanna have a chat with him ... TMZ has learned.
Law enforcement sources tell TMZ ... the rapper got into a traffic dispute with another driver behind him. You can see in the video the other driver calls Desiigner a homophobic slur before the rapper confronts him and exposes himself twice, yelling "Suck my d***."
You can also see there's a cop on the scene -- we're told the officer tried to intervene, but both parties took off. NYPD wants to talk to the rapper based on the video.
We've reached out to Desiigner, so far no word back. He also exposed himself a few months ago in L.A., but at least that time seemed to be a biological emergency.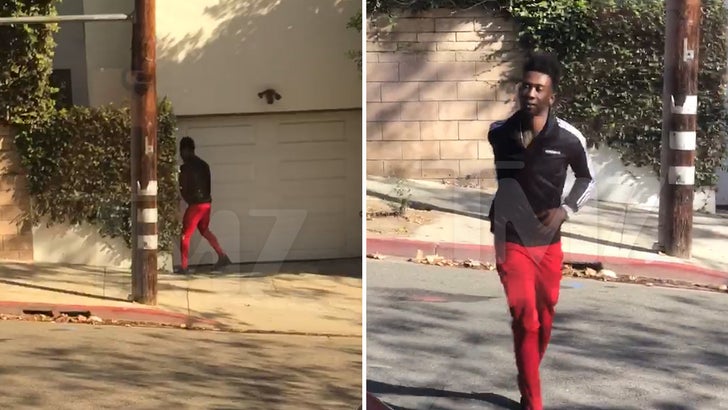 NOVEMBER 2017
TMZ.com