'Bachelorette' Star Colton Underwood Works On His Shirtless Body In Venice Beach
Colton Underwood
How's it Hangin'!!!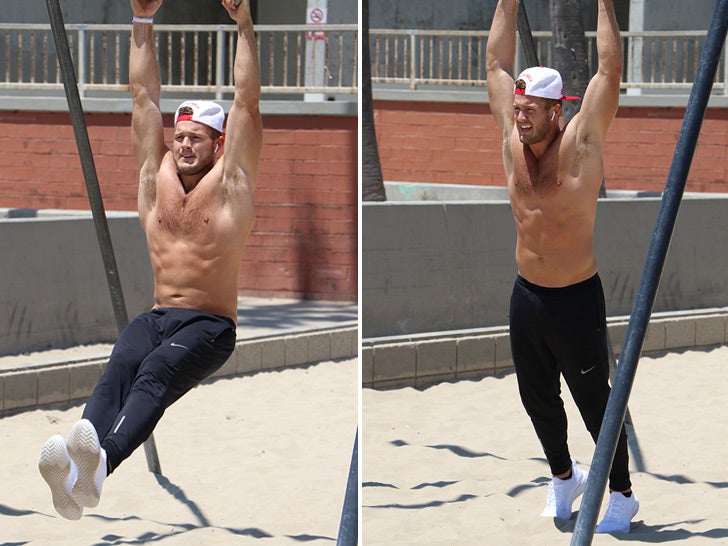 TMZ
Famed virgin Colton Underwood failed to get engaged on TV, but he's still holding onto the ring.
The 'Bachelorette' star and ex-NFL stud hit up Venice Beach to sculpt his hot bod, which frankly already looks like a finished work to us.
Colton totally knows how to spend a summer's day at the beach ... 'cause he busted out a six pack. It's a bonus for all the folks walking on the boardwalk for sure.