Cardi B Has No Regrets About Shoe-Throwing Face-Off with Nicki Minaj
Cardi B
If The Shoe Fit ...
I'd Throw It at Nicki All Over Again!!!
Cardi B wouldn't change a damn thing about her decision to attack Nicki Minaj -- in fact, she'd even chuck her shoe again in that same situation ... TMZ has learned.
Sources close to Cardi tell us the "I Like It" MC feels zero remorse about her dustup with Nicki this weekend at a New York Fashion Week event. Our sources are adamant -- Cardi was simply defending her daughter's honor after hearing Nicki had been talking trash about her family ... and she'd still sling her stiletto if she had to do it all over again.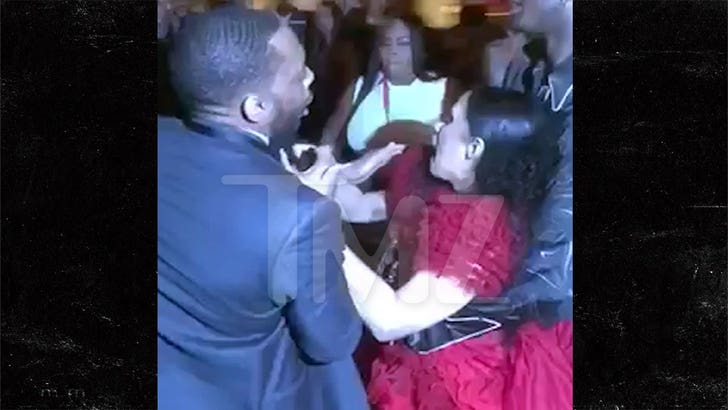 9/7/18
TMZ.com
Cardi thinks Nicki has some nerve saying SHE needs an intervention, when Nicki is the one who incites people almost for sport. Nicki denied speaking ill about Cardi's baby on Queen Radio. Cardi says that's just a baldfaced lie.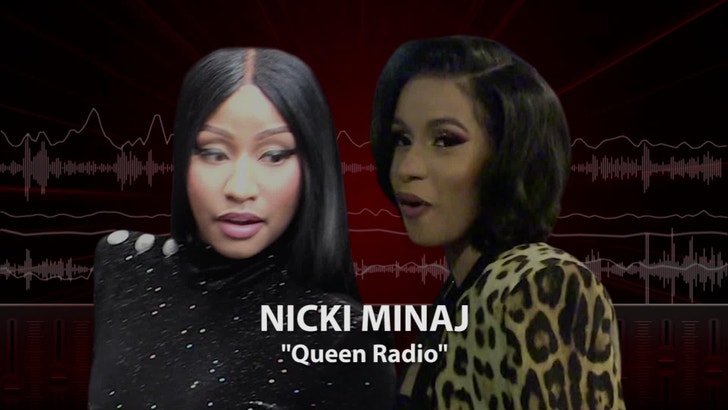 Queen Radio
She also warned Cardi would "die" if she continued to attack people in such brazen fashion -- while going on to call the run-in mortifying and embarrassing.
We should make clear that Cardi isn't seeking Nicki out for another round -- only that she would do the exact same thing she did last week if a similar situation presents itself in the future.
In other words ... be careful, Chun-Li.