LSU Great Glenn Dorsey Says the Time to End Alabama Losing Streak is Now!
LSU Great Glenn dorsey
Time to End 7-Year Losing Streak to Alabama
... IS NOW!!!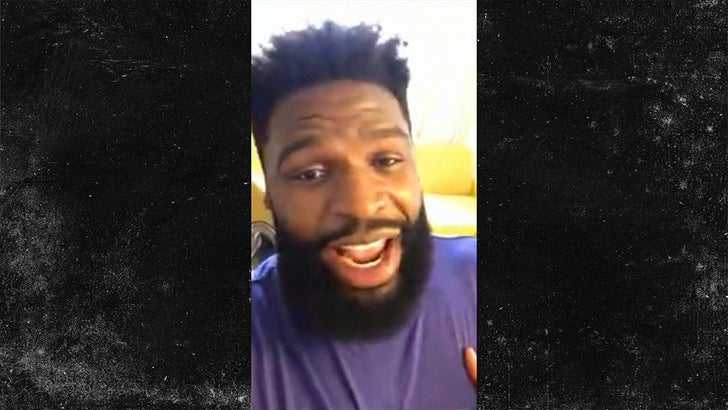 TMZSports.com
The time is NOW for LSU to end its 7-year-long losing streak to Alabama ... so says a former LSU great, who says the Tigers have a real chance -- maybe their best chance -- to do it Saturday night.
TMZ Sports spoke to Glenn Dorsey -- a 2-time first team All-American for the Tigers -- and asked him if his former team, who are 13 point underdogs AT HOME, have any chance to beat the #1 ranked Tide.
"I think LSU gonna get it, man. If there was ever a chance for somebody to beat this mighty Alabama team, it'd be now, and in Death Valley."
LSU hasn't beaten the boys from Tuscaloosa since 2011 ... but Dorsey says he sees something different in THIS team, something he thinks makes victory a real possibility.
"Just look at our record, look at the teams we've beat, we've been on the road, played tough games. We beat a REALLY good Georgia team too, man. I'm liking what the quarterback position is doing, the defense is balling out."
What scares Glenn about Bama? It all has to do with a guy he knows really, really well, his former coach at LSU ... Nick Saban.
"Honestly the most thing I'm concerned about when I look at that Alabama team is their coach, because I played for him too, and I know he's leaving no stone unturned, he's gonna have them ready."