Nichols College Coach Praises Team For Not Retaliating After Vicious Elbow
Nichols College Coach
Praises Team For Not Retaliating
... After Vicious Elbow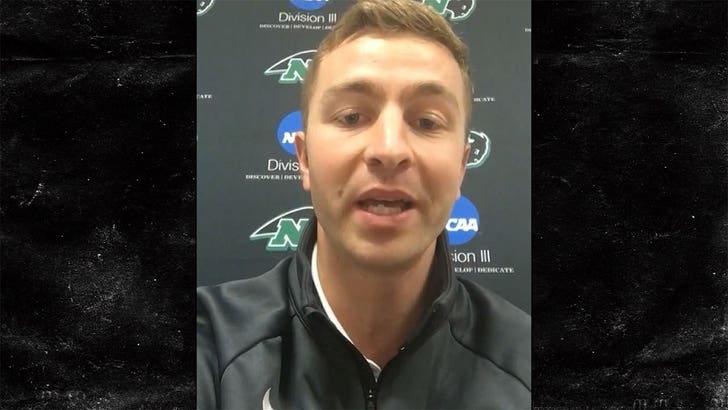 TMZSports.com
The coach who witnessed his player eat a VICIOUS cheap shot elbow tells TMZ Sports he couldn't be happier his team did NOTHING in retaliation.
The video's insane ... Fitchburg State was playing Nichols College (both D-III teams) Tuesday night in Massachusetts ... when FSU's star Kewan Platt intentionally elbowed Nate Tenaglia ... sending him to the deck.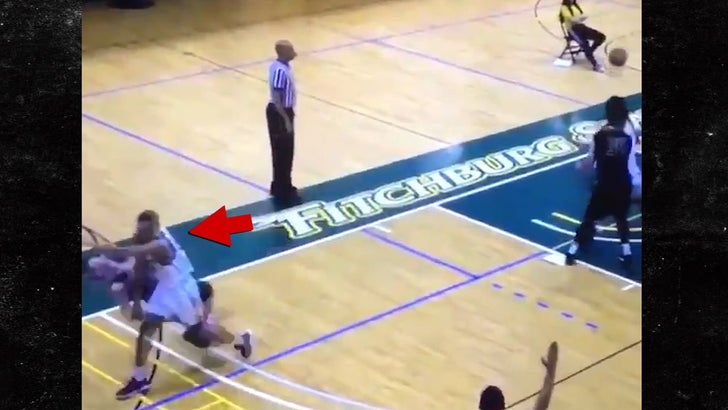 BoxCast
A lot of people wondered where the hell Nate's teammates were ... and why didn't they step up and return the favor?
Nichols head coach Scott Faucher knows why ... he's got a squad full of smart dudes.
"We have older guys that have been through it. They understand what a retaliation might mean, in terms of consequences and things like that. So, their focus is on the next play."
Coach says he trusts Fitchburg to handle the situation ... and they did -- indefinitely suspending Platt from the basketball team and the university's campus.
As for Nate ... he somehow managed to eat the elbow and live to shoot another 3.
"[Nate's] doing well. We're going to continue to monitor him, but Nate's a tough kid."