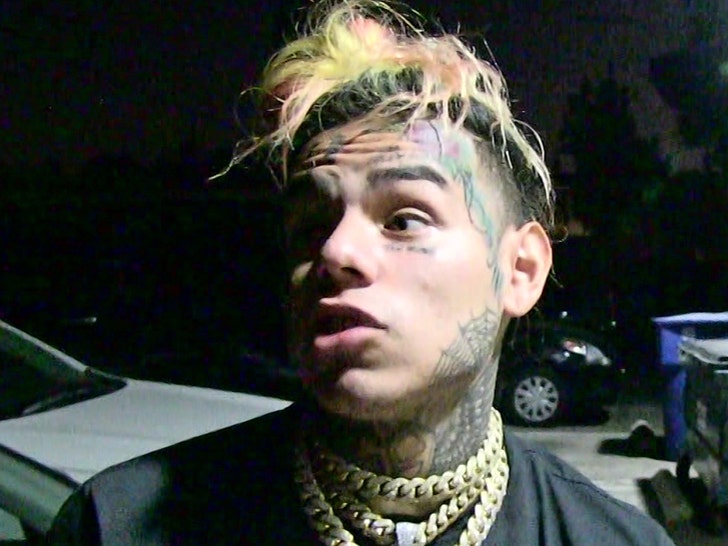 Exclusive
TMZ.com
Tekashi 6ix9ine is in the dark and anxiously awaiting to hear his fate next week ... or so we're being told.
Sources at 69's federal detention facility tell TMZ ... Tekashi is feeling the pressure ahead of his sentencing hearing on Wednesday, where the court will decide how long he'll be behind bars going forward after cooperating with the feds and snitching his heart out.
Our sources say 6ix9ine is incredibly nervous -- despite his tough-guy public image -- and that he has no idea what to expect. We're told Tekashi knows he's at the mercy of the judge -- who can toss him in a cage and throw away the key for a long time if he sees fit.
Based on the charges he's already pled guilty to, Tekashi faces, at minimum, 47 years in prison -- although he and prosecutors have asked for significantly less.