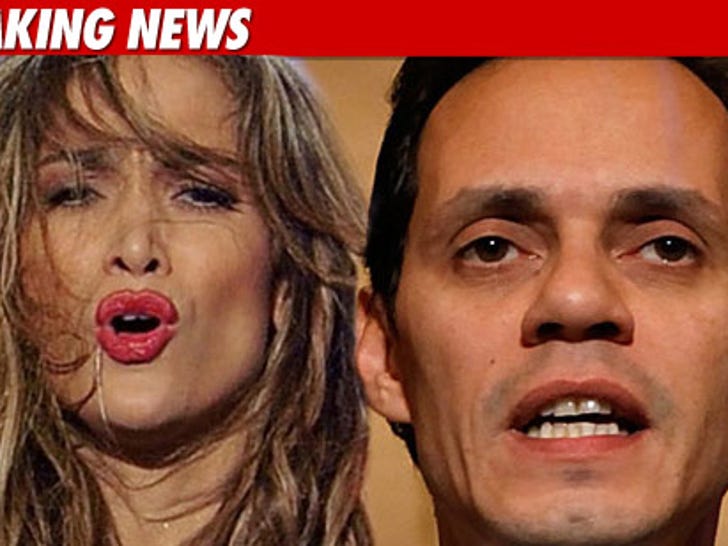 The couple just released a statement, claiming, "We have decided to end our marriage. This was a very difficult decision. We have come to an amicable conclusion on all matters."
The story was first reported on People.com.
This will be Jennifer's THIRD divorce -- she was first married in 1997 to Ojani Noa, and again in 2001 to her backup dancer Cris Judd. This will be Marc's second divorce.
The couple got married in 2004 in their Beverly Hills home. They have two children.
Marc and JLo renewed their vows just last year on their 6th anniversary -- and back in May, they gave a steamy performance together on the season finale of "American Idol."
Don't mess with Jenny from the block!
TMZ has learned that a judge just awarded the singer/actor nearly $545,000 in a breach-of-contract lawsuit she filed against her first husband, former restaurant manager Ojani Noa, back in April of 2006.
According to the suit, Noa had demanded $5 million from Lopez to keep him from selling a tell-all book about the star. In January of 2005, Noa allegedly sent a letter to Lopez's lawyer, indicating he intended to shop around a book proposal about his ex-wife. Lopez then says Noa wrote a letter saying he'd scrap the book if she paid him $5 million.
The judge also issued a permanent injunction against Noa, barring him from publishing "negative, denigrating and disparaging" details about La Lopez.