Lynne Spears appears to be doing her shopping on a budget ... buying from Dollar General after claims she's been selling Britney's belongings to stay afloat financially.
Lynne was spotted wheeling a shopping cart filled with items out of the discount store in Britney's hometown of Kentwood, Louisiana earlier this week.
There's a lot being made about Lynne's finances these days, though she's strongly denied claims she's been hawking Britney's clothes, hats and shoes in a Kentwood consignment shop.
It's interesting to see Lynne doing some shopping at Dollar General, but it's worth noting she's also got a designer purse in the store's bright yellow shopping cart ... and eventually unloads her goods into a white Mercedes.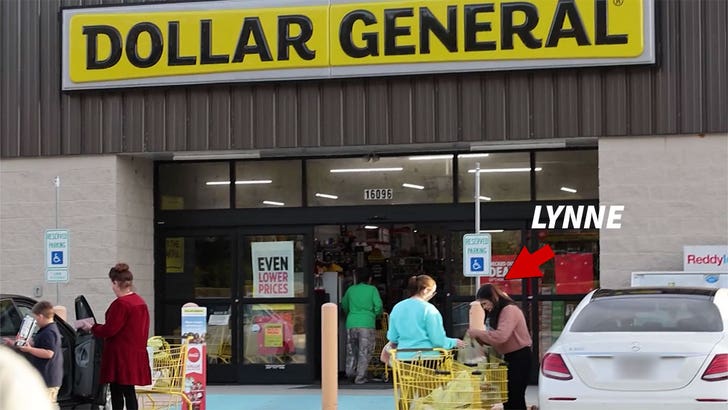 SplashNews.com
Earlier this month, the Daily Mail published an article with a family source claiming Lynne has spent the last 5 years selling Britney's clothes and accessories from tour performances, her personal wardrobe and appearances on TV and award shows.
Waiting for your permission to load the Instagram Media.
Lynne vehemently denied the report on social media ... posting a picture with some of Britney's clothes and the caption, "I would never sell my daughter's things. Get your facts straight @dailymail."
As we reported ... in her new memoir, Britney accuses Lynne of trashing her collection of antique dolls and personal journals, with Lynne denying the allegations.
Lynne's got receipts for Britney's claims too ... again defending herself on social media and telling Britney she would never do what she's being accused of here.