'Bachelor' Winner -- Cruisin' for a Boozin'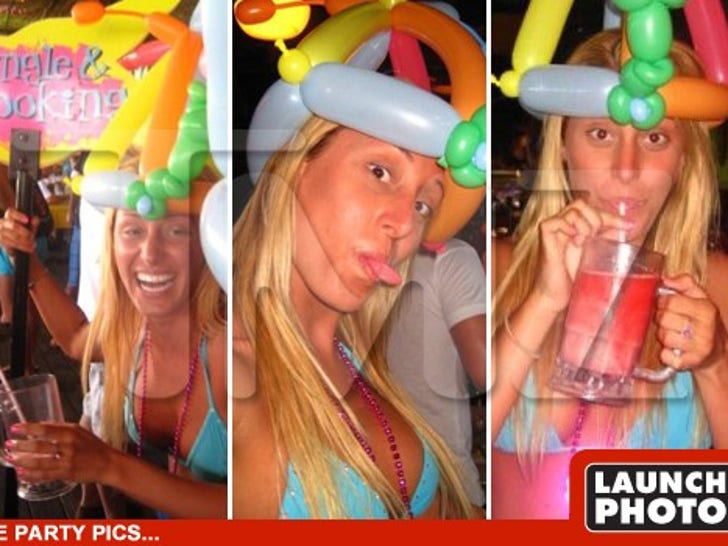 Check out Girardi gettin' her drink on with some, er, friends while cruising to the Bahamas on Spring Break last year.
For Jakes's sake, let's hope this ship has sailed.
Sometimes celebs drop the glam and go with goofy -- check out which stars went a little wacky!
Kim Kardashian Picks Up New $4.8 Mil Pad
Carl's Jr. salads must be selling by the truckload -- 'cause Kim Kardashian just scored a new $4.8 million mansion.
Sources tell TMZ that Kim's new pad is a Mediterranean villa located in Beverly Hills. The house has 5 bedrooms and 4.5 bathrooms, a grand two-story entry, formal living room and dining room -- each with their own fireplaces.
We're told Reggie Bush is planning on moving into the 4,000 square foot pad -- and with that much space, half of the New Orleans Saints could crash too.
Can you guess which celebrities took their hair color to a whole new level?
Tis the season for crazy vacationing -- see which stars got some serious R&R!
Can you guess whose celebrity face is all smudged up?
Bar Refaeli -- #1 at the Beach
Leonard DiCaprio might be tops at the box office, but no one draws in the crowds like Bar Refaeli in a bikini.
Always worth the price of admission.