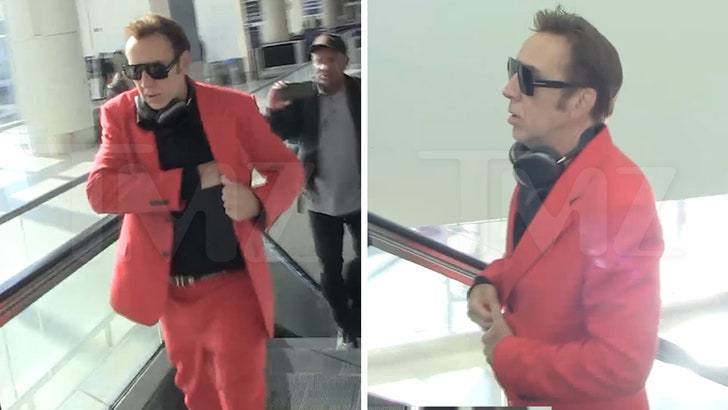 TMZ.com
Nicolas Cage is a busy guy, but he's also apparently super festive, rocking a red suit at LAX just weeks before Christmas.
Cage was in a hurry Friday as we spotted him making his way out of Los Angeles. He kept things brief, putting on his signature shades while riding up the escalator, but offered a few words before going through the ticketing checkpoint.
Most notably, we asked him if his red suit was at all an ode to the quickly approaching holiday season. Cage played along, saying it was ... and then hurried to his destination.
Unclear where he was headed, but given a recent interview the actor did, he's likely not headed to a film set. Cage got candid about his career, telling Vanity Fair he's getting ready to stop making films ... "I may have three or four more movies left in me."
While we may not know what the Hollywood A-lister's holiday plans include in the next few weeks, he's at least got the dress code down pat.