Floyd Mayweather Goes Nuclear on Sportscaster After Fight
Floyd Mayweather
Goes Nuclear on Sportscaster After Fight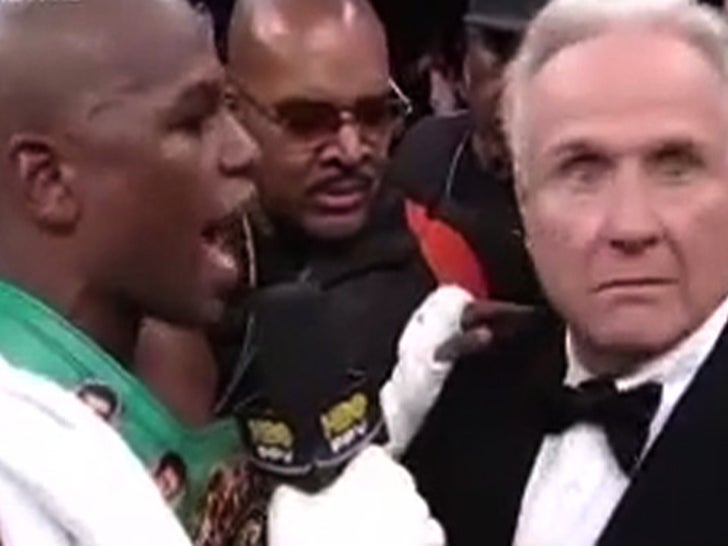 Floyd Mayweather Jr. was still jonesing for a fight after his controversial knockout of Victor Ortiz last night, so he started one ... with an 80-year-old sportscaster!
During the post-fight interview, Floyd started screaming at HBO's Larry Merchant, getting up in his face and yelling, "You never give me a fair shake. HBO need to fire you. You don't know s**t about boxing. You ain't s**t! You're not s**t!"
But Merchant didn't back down, getting in the final words when he said, "I wish I was 50 years younger and I'd kick your a**."
Frisky old guy, ain't he?