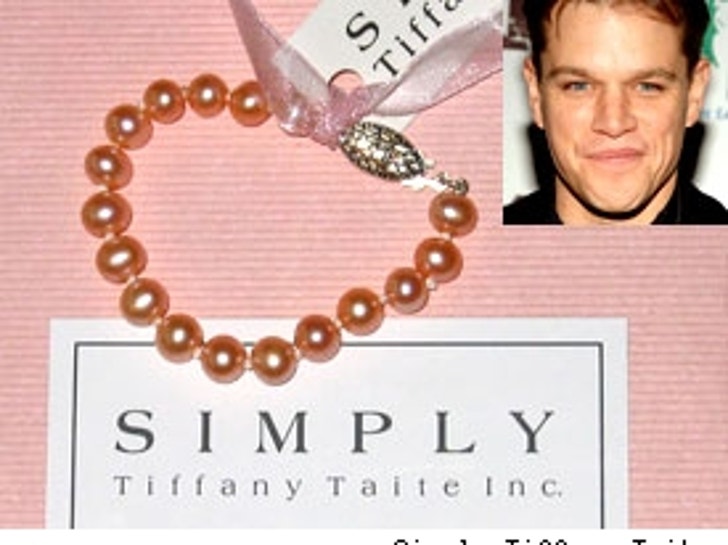 Thank heaven for little girls! Celebrities are bedazzling their precious newborns with heirloom-quality pearls.
A-List celebrity daughters have been showered with the hottest baby gift to hit the market - Simply Tiffany Taite's signature newborn pearl bracelets.

Matt Damon's new little girl Isabella recently received Tiffany's classic Lulu pearl bracelet with pink pearls, fitting as pearls are her June birthstone. Big sister Alexa also received the pearls in white.

Katie Holmes and Tom Cruise's daughter Suri also owns the Simply Tiffany Taite's Lulu pearl bracelet with white pearls. Courteney Cox-Arquette's daughter Coco was spotted at her christening last spring wearing- what else- the same white pearl bracelet. The daughters of Julia Roberts, Gwyneth Paltrow, Jennifer Garner, Brooke Shields and Christy Turlington are also owners of the white pearl bracelet.
Simply Tiffany Taite is also making a name for itself witih its beautiful child-size silver tea service.

The classic heirloom tea set was gifted to the daughters of Jennifer Garner, Katie Holmes, Julia Roberts, Gwyneth Paltrow and Courteney Cox-Arquette