BREAKING NEWS: Disney's Production President Walking Plank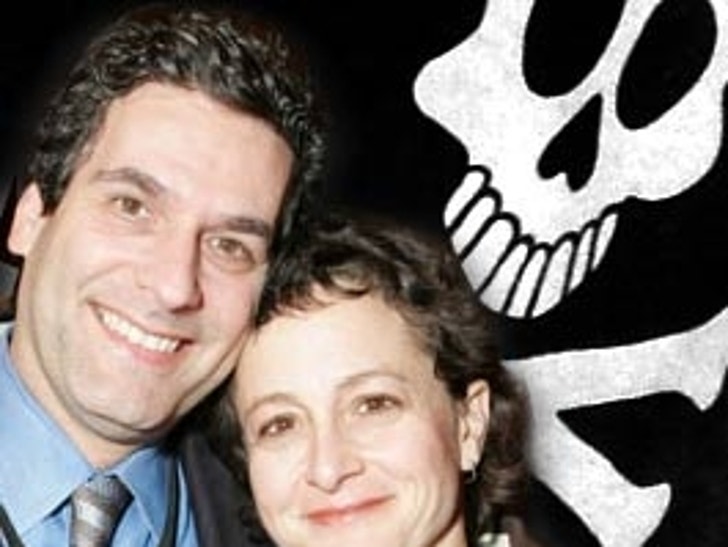 Breaking News: TMZ has learned that despite "Pirates of the Caribbean" grossing nearly $260 million thus far, and breaking all kinds of records Disney is parting ways with Buena Vista Motion Picture Group president Nina Jacobson.

We also hear that Oren Aviv, Disney's domestic marketing chief, will be taking her place. Aviv's taken an especially active role as a marketing guy, serving both as a screenwriter and an executive producer of films like "National Treasure," and is said to be especially simpatico with another exec with a marketing background, Buena Vista chairman, Dick Cook.
The move seems baffling on the surface, until you take a look a the bad run Jacobson has had, as the New York Times summarized so recently:
Viz, "The last two years have been disappointing for the studio despite the success of "Pirates of the Caribbean: Dead Man's Chest" (which remained in top place at the box office during the weekend with another $62 million in sales) and "The Chronicles of Narnia" last December. The studio produced a series of flops, many from its adult-oriented division Touchstone Films, including "The Alamo," "The Ladykillers" and "The Life Aquatic With Steve Zissou." Last year Disney fell to No. 5 in domestic box-office share, bringing in $962 million. In 2003 it was No. 1, with $1.5 billion in domestic ticket sales."
As one talent agent put it, "Disney's made a business decision not to make Nina Jacobson-type movies [that is, Coen Bros. or Wes Anderson-type adult comedies and dramas] at Touchstone, so what do they need her for in that case?"
We also expect that Karen Glass, a senior production executive responsible for most Walt Disney Pictures-branded movies will receive additional responsibilities and possibly a new title as well.
Anyway, we hear the official word should come tomorrow, or even later this afternoon.
We also hear good things about Aviv from those who've worked with him in the past.
Said one producer and studio co-financier: "He's a winner, corporately, creatively. His ascendancy comes as no surprise."