The Z List - This Week's Biggest Losers 07/22/06
Sometimes, the act of scaring up bad karma in the Zone is a matter of subtlety rather than severity. This weekend's roll call brings together a group of folks for whom the portent of things to come is as powerful as the initial faux pas.
M. Night Shyamalan:
Unless Manoj takes a break from the suspense drama movie genre, the artistic jig may be temporarily up. At the Monday all-media screening of "Lady in the Water" in Los Angeles, the usually respectful gathering of reviewers, industry folks and their friends was clearly in contempt. There was laughter, there were snarky asides and, at the end, one unidentified moviegoer yelling out over the closing credits, "Worst movie of the decade!" Although this fifth fright from author of "The Sixth Sense" isn't that bad ("Gigli", anyone?), it's an equally bad sign when the east coast residing father of the leading lady - Ron Howard, father of Bryce Dallas - is nowhere to be seen at the New York City premiere.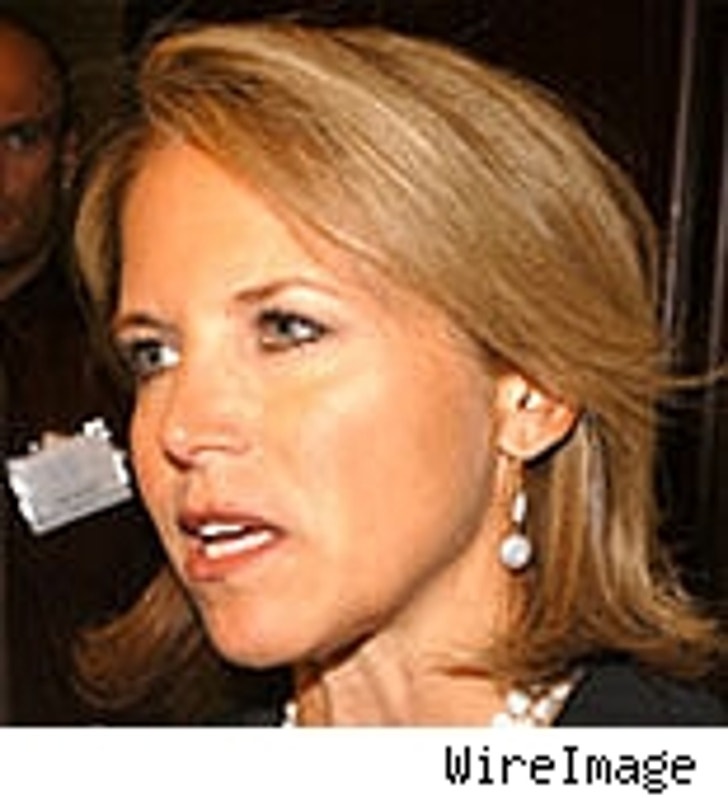 Katie Couric:
First, it was Elizabeth Vargas having to vacate the ABC chair due to pregnancy. Now, just a few short days after Couric made a relatively impressive pitch at the Television Critics Association Summer Press Tour (she bristled when asked about her fall, on-air wardrobe), the transitioning two comma gal has told an entertainment newsmagazine that she will not be doing any on-location broadcasting from the Middle East. "As a single parent with two children, that's something I won't be doing," she said. No word yet on whether she plans to borrow a page from "Today" and compensate via the regular feature, "Where in the World is Bob Schieffer?"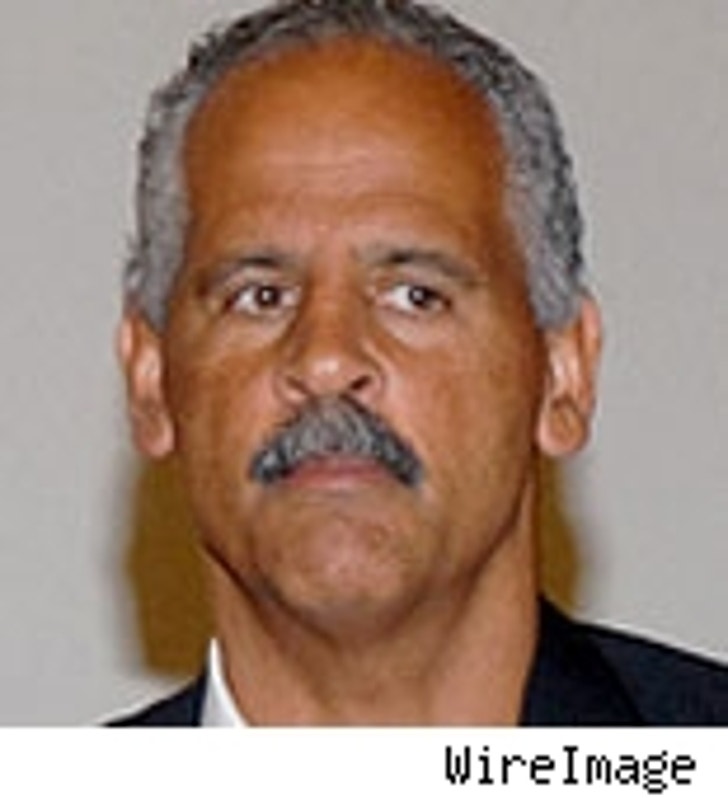 Stedman Graham:
The look of his newly redesigned website, StedmanGraham.com, projects an air of authority and quiet confidence. But over on Oprah.com, there is but one, fleeting, Bahamas wedding mention of Graham in the talk show queen's "Uncensored" conversation with best friend Gayle King (a feature in the August 2006 issue of "O, The Oprah Magazine"). One can appreciate the desire of Oprah and Stedman to keep the specific details of their private life private. But in choosing to deflect some very longstanding rumors of a secret gay relationship with King, the world's most beloved TV interviewer dropped the ball as an interviewee. Stedman should have insisted he be steadfast by her side, rather than simply his usual stealth.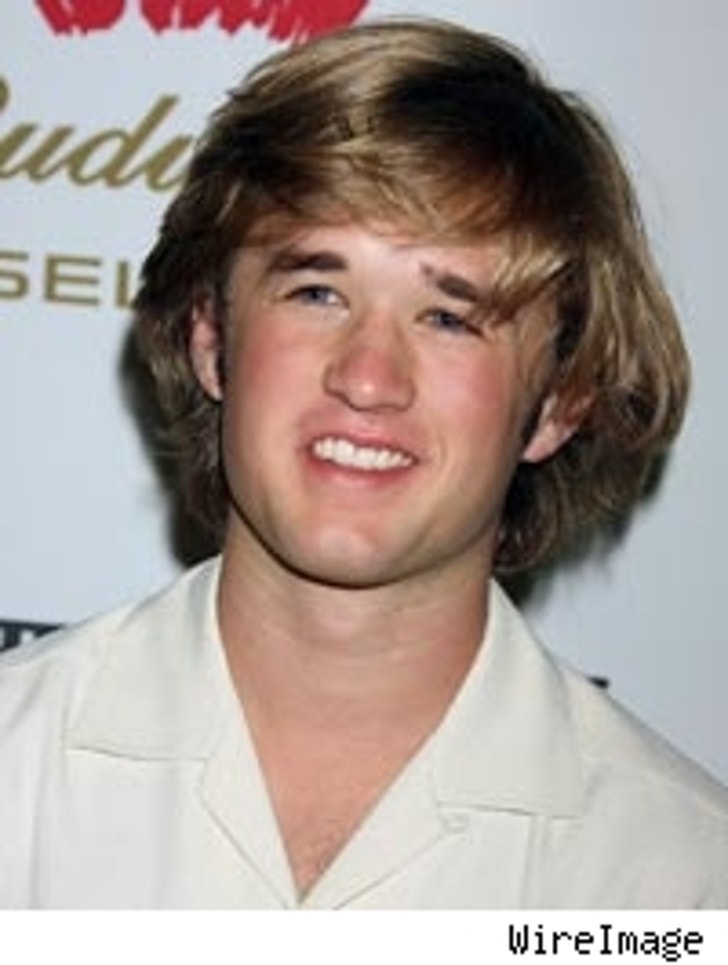 Haley Joel Osment:
By sheer coincidence, the lead actor of M. Night Shyamalan's breakout 1999 hit "The Sixth Sense" was involved in a car crash early Thursday morning northeast of downtown Los Angeles. It's not that he was driving a 1995 Saturn, or that it happened in the strangely remote burg of La Canãda Flintridge; Osment has always been known for his low-key, unspoiled approach to the biz. No, it's that the news prompted many of us to IMDB the actor and realize that since make the turn past his pre-pubescent "Sixth Sense-A.I.-Pay It Forward" days, it's been mostly voiceover parts. No Gary Coleman cash advance style TV commercial on the horizon, yet. But the just-turned-18 actor's flare-up suddenly proves life as a former child star is still hard.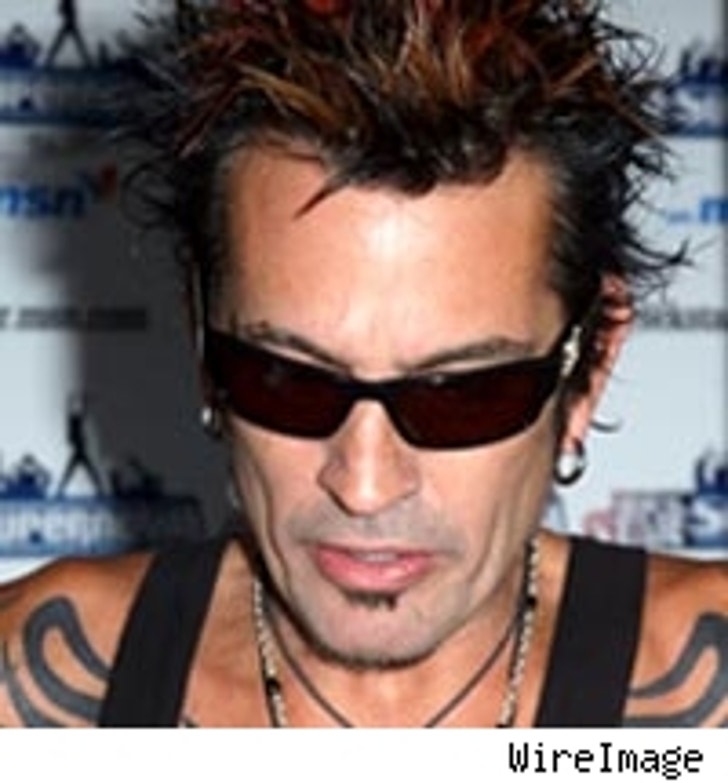 Tommy Lee:
There he is on "Rock Star," in a perfect position to put the moves on one of the reality TV show's female contestants, uncontested, when show co-host Dave Navarro ups and calls it quits with wife Carmen Electra. Compounding matters is the fact that ex-wife Pamela Anderson this week chose to reunite not with him, but with subsequent paramour Kid Rock. It's sort of the rock'n roll bookend to the aforementioned Haley Joel Osment. Tommy Lee will soon turn 44 and, if he's not careful, find himself gasping for air under a gaggle of Sexy Saturday winners (visit his official website for more details). It's time to start planning for the future, bro, or else you and your brother in inked-up arms Dennis Rodman may have nothing to do on that park bench but compare shrinking tattoos.